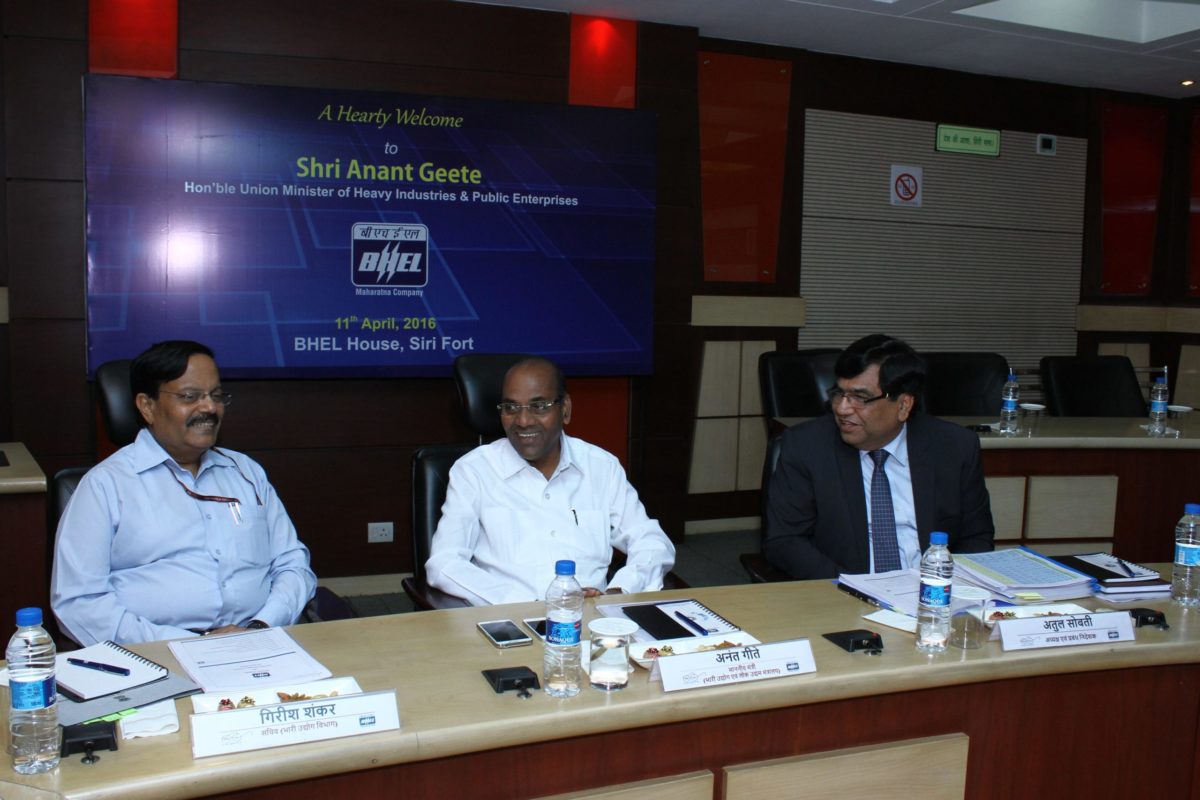 Indian state-owned power equipment manufacturer Bharat Heavy Electricals Limited (BHEL) has been advised to step up its activities in solar energy by minister of heavy industries and public enterprises Anant Geete.
On a visit to BHEL's offices in New Delhi, Geete asked the company to significantly increase its diversification into areas such as solar and transportation, "to address the slowdown in power sector", according to a BHEL release. The aim is to assuage the company's reliance on the power sector.
BHEL already manufactures solar cells and modules at its electronics division unit in Bangalore. It also manufactures space-grade solar panels using high efficiency cells and space-grade battery panels, including a dedicated R&D team at its Amorphous Silicon Solar Cell Plant (ASSCP) in Gurgaon.
50MW EPC order from NTPC
In related news, BHEL has also won an order to set up a 50MW solar PV plant at Mandsaur in Madhya Pradesh from Indian utility NTPC.
The project, valued at INR2.82 billion (US$42 million), is scheduled for completion in 12 months.
Earlier this month, NTPC gave the go ahead for investment in 510MW of solar PV projects in the states of Madhya Pradesh and Rajasthan, according to filing on the Bombay Stock Exchange (BSE).
The overall Mandsaur Solar PV Project will be made up of 5x50MW plants requiring an estimated investment of INR15.03 billion (US$225 million).
BHEL has already won an EPC order from NTPC this year for a 50MW solar PV plant at Anantapur in Andhra Pradesh, which is currently under execution. This project was won under Domestic Content Requirment (DCR), which mandates developers to use cells and modules that were made in India.
The company has performed EPC for roughly 200MW of projects in India to date.