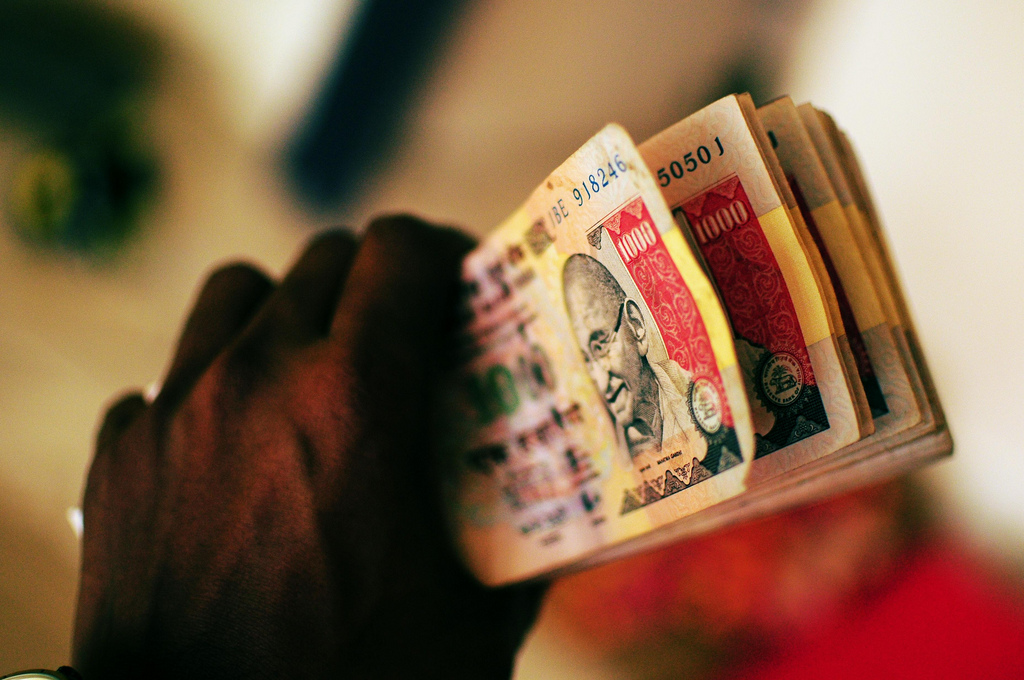 India's ongoing demonetization scheme, which has divided opinion globally, looks set to improve the finances of Indian distribution companies (Discoms) in what could be a boon for the solar sector, according to consultancy firm Mercom Capital Group.
Large backlogs of delayed payments have been a traditional strain on Discoms' financial health, but the utilities are now expecting to be able to recover significant quantities of these pending power bills from customers as a result of the demonitization programme. This combined with banks suddenly being "flush with funds" may have created a more favourable environment for lending to the renewables sector, said Mercom.
The PV industry has been looking on to see how developers will be able to complete solar projects at the very low tariffs awarded in India over the last year, especially with ongoing troubles of Discom debt and delayed payments.
However, Raj Prabhu, chief executive of Mercom Capital Group, said: "Demonetization, though chaotic, is turning out to be an overall positive event for the renewable sector in the long run. This combined with the rapid decline in solar component costs is making a lot of low questionable bids feasible. However, we have to wait and see how government agencies handle the situation – especially payment issues – going forward."
The demonetisation scheme, which aims to rid India of black money, has given Indian's until the end of the year to return all 500 and 1,000 rupee notes in exchange for updated 500 and 2,000 rupee notes.
Importantly for the Discoms, the government said the soon-to-be-defunct 500 and 1,000 notes can be used to pay outstanding utility bills.
A Ministry of New and Renewable Energy (MNRE) told Mercom: "India is largely a cash economy so in the short-term demonetization is going to hurt installations as small developers will find it tough to pay for land acquisition, but, in the long-term it will be beneficial as Discoms will get paid, lending rates will fall and foreign investment will increase in the face of a falling rupee and rising dollar."
Other officials at Discoms and transmission companies in Maharashtra, Telangana, Rajsathan and Uttar Pradesh told Mercom that demonetization is likely to "financially empower" Discoms while the taxes on holders of unaccounted money will provide a major injection of funds for the government to spend on infrastructure.
Officials in some of the more restless states have also said that the demonetisation programme has already impacted insurgent groups by making it difficult for them to fund operations. As a result PV developers in Jammu & Kashmir, Jharkhand, Madhya Pradesh, Odisha and Andhra Pradesh may have more confidence and installations could increase.
On the other hand, Mercom reported that lenders are still cautious about whether all the new cash deposits will remain in the banks after the 31 December deadline. Meanwhile, developers are concerned about availability of cash to pay construction workers and complete projects on time. However, such problems could be balanced out by the widely expected reduction in interest rates.