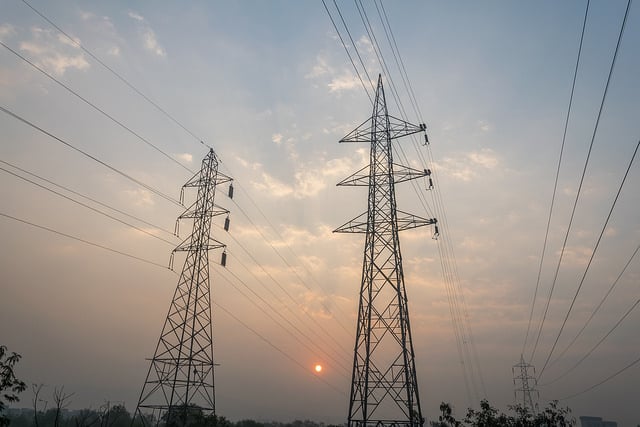 The losses of Indian distribution companies (Discoms) that have joined the government's major rescue package Ujwal Discom Assurance Yojna (UDAY) could more than halve from their current level by FY2019, according to new research from global analysis firm CRISIL Ratings.
One of the fundamental concerns of any solar project developer in India is the off-taker – usually a Discom – along with related issues of timely payments and priority access to the grid. Worries linger over the extreme levels of Discom debt and their persistent and heavy loss making. This was why energy and mines minister PIyush Goyal stepped in with his UDAY upheaval inviting state Discoms to join up on a voluntary basis. One aim is to ensure Discoms comply with their Renewable Purchase Obligation (RPO), which is a mandate for them to procure a certain amount of their power from renewable sources.
Indeed today Tamil Nadu initiated a tender to procure 500MW of solar in direct response to increased RPO targets.
Nearly a year after UDAY's approval, 15 states have signed up and CRISIL has found that the losses of these 15 are set to halve to INR0.28 per unit by FY2019 compared to INR0.64 in the current financial year.
However, these positive signals don't correspond with Piyush Goyal's extremely optimistic claims in February this year that every Discom will be making a profit by 2019.
CRISIL warned that the loss levels will still be well above the zero targeted under the UDAY scheme, as some states with very high aggregated technical and commercial losses are plagued with inefficiencies. Furthermore, various states will be unable to increase electricity tariffs due to forthcoming elections within the next 12 months.
Gurpreet Chhatwal, business head, large corporates, CRISIL, said: "Rajasthan, Haryana, Chhattisgarh, and Uttarakhand are expected to fare better in the implementation of UDAY, so are likely to be the biggest beneficiaries. However, Uttar Pradesh, Bihar and Jammu and Kashmir are expected to be the laggards. These three states would account for almost two-thirds of the gap in fiscal 2019, so concerted efforts by them will be critical to narrowing future gap."
The three states cited as "laggards" also happen to have very little progress on solar planning. While there have been serious PV tenders in Uttar Pradesh these have been initiated by the central government-run Solar Energy Corporation of India (SECI).
CRISIL said concerns remain over a lack of long-term PPA signing for Discoms even though energy requirements of Discoms are expected to increase at a compound annual growth rate (CAGR) of 7% by fiscal 2019.
Meanwhile, over the last year, initiatives to increase coal production, and the 5:25 refinancing scheme of the Reserve Bank of India have reduced operational capacities at risk from 46GW to 40GW. Indeed Piyush Goyal had the role of mines minister added to his energy mandate this year in attempts to synergise the vast expansion of coal-based power plants with a focus on reducing coal imports.
In terms of solar, Goyal recently had to chastise Discoms for flouting the priority status for renewbale energy plants while fears of curtailment and grid congestion in coming years remain.