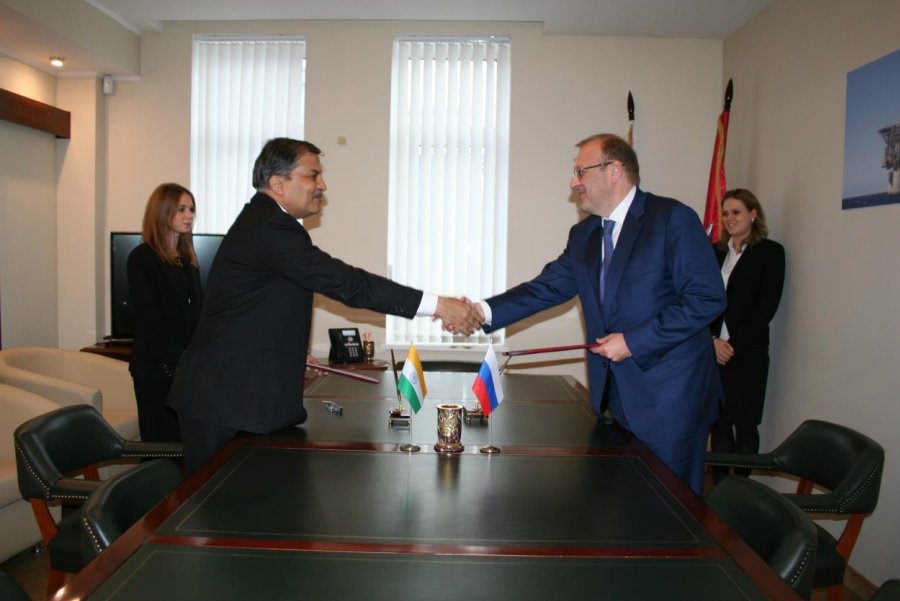 The Solar Energy Corporation of India (SECI) has signed a memorandum of understanding (MoU) with the Russian Energy Agency (REA) for both entities to develop utility-scale solar PV plants and manufacturing facilities in India between the years 2016-2022.
Under the agreement, a 500MW pilot project would be constructed.
The two entities will draw up a roadmap for developing the projects and manufacturing hubs and will also establish a working group to determine future steps.
REA will contribute state-of-the-art technology and low-cost financing, while SECI will help to acquire Indian government clearances and permits.
The MoU was signed by REA director general A.V. Tikhonov and SECI managing director Ashvini Kumar.
A SECI statement said that the plans would boost India's 'Make in India' programme, which was launched last year and seeks to turn India into a worldwide manufacturing powerhouse.
For example, the government of India recently announced it was considering supporting polysilicon, ingot and wafer production in the country as part of the programme.
There were local reports in the summer of 2015 that Russia-based oil company Rosneft was also planning to invest heavily in solar power in India aiming to set up between 10-20GW of PV, but this has yet to be confirmed.