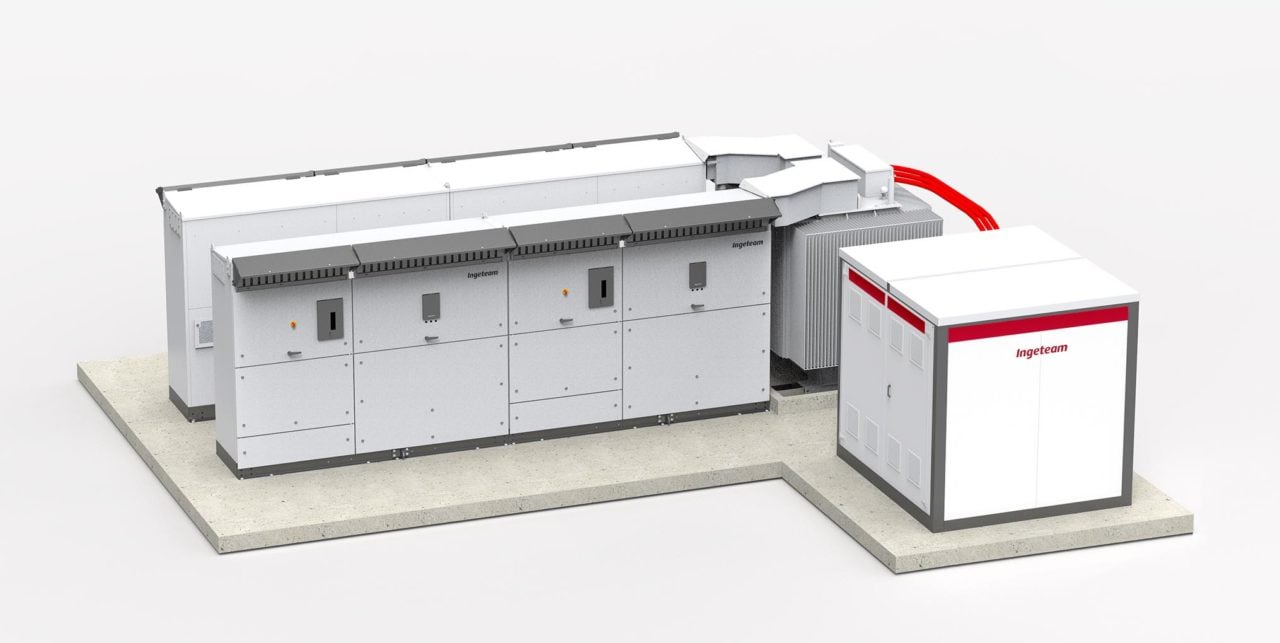 Ingeteam Power Technology is to supply inverters to the 1,177.36MW Sweihan solar project in Abu Dhabi, the UAE, which is set to become the world's largest PV plant in a single location once complete.
The project is being constructed by India-based EPC firm Sterling and Wilson, which won both the EPC and O&M contract in June. The plant is being jointly developed by Japan's Marubeni and the Abu Dhabi Water and Electricity Authority (ADWEA). ADWEA and the government of Abu Dhabi will own 60% of the plant, with the remaining 40% being held by Marubeni and JinkoSolar, which is providing the modules for the plant. The consortium has successfully bid a tariff of US$0.0242/kWh, marking one of the lowest ever tariffs for solar power.
Starting supply in early 2018, Ingeteam will provide its 1,000V INGECON SUN PowerMax B series central inverters, capable of delivering a power output of up to 2.33MW.
An Ingeteam release stated: "These units are known as dual inverters due to the fact that they combine two power blocks with a common AC busbar, facilitating the direct connection with the medium voltage transformer. The solution provided in power station format comprises two dual inverters together with the other devices required for low to medium voltage conversion. Namely the LV/MV transformer together with an enclosure housing the medium voltage cells, auxiliary services transformer, low voltage switchgear, UPS and a cooling system with air conditioning."
It is supplying Ingeteam will supply 201 power stations, each holding two inverters with a combined power output of 4.66MW(AC).
Ingeteam has been carrying out various tests and simulations of the desert conditions expected at the Sweihan site and its inverters have been certified by an external body as able to withstand sandstorms, as under the standard IEC 60068-2-68.
The plant is due to be commissioned at the end of next year. Electricity from the plant will be purchased by Abu Dhabi Water & Electricity Company (ADWEC), a subsidiary of Abu Dhabi Water & Electricity Authority (ADWEA).
Ingeteam said that it has supplied 46GW in power converters for renewable energy plants to date. It also recently supplied inverters to five solar projects of 30MW capacity each in Brazil.