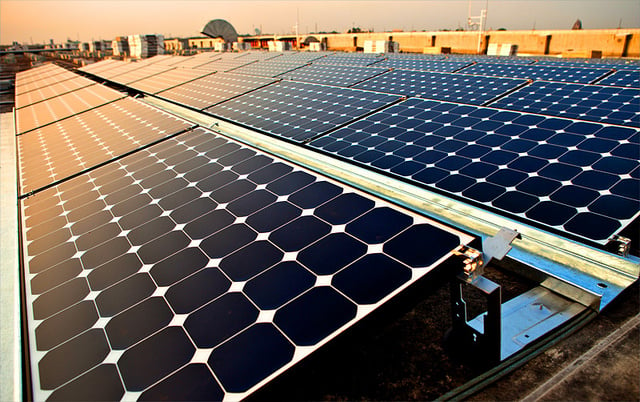 A consortium of international chambers of commerce has advised the Vietnamese government that its draft solar PPA template is "non-bankable" and cannot attract financing for PV in Vietnam, particularly for medium and utility-scale projects, according to documents seen by PV Tech.
Vietnam Business Forum (VBF), an umbrella group for all international Chambers of Commerce, which facilitates dialogue between the business community and the Vietnamese leadership, submitted its response on the draft solar PPA to Vietnam's Ministry of Industry and Trade (MOIT) last week.
The repsonse stated: "If the Draft Circular and the Draft PPA are not improved and the PPA template of the MOIT remains to be non-bankable, actual development and investment in solar power projects may be [more] limited than expected or planned under the amended Power Development Plan VII, even though Vietnam remains to have a high potential for solar power investment."
Back in April, Vietnam confirmed a long-awaited feed-in tariff (FiT) scheme for utility-scale solar projects, with a net metering scheme for rooftop PV, along with standardized PPAs.
However, shortly afterwards multinational law firm Baker McKenzie said MOIT's solar guidelines failed to address a range of issues that could impact large-scale project bankability, issuing a warning about the 'non-negotiable' template drafted for all grid-connected solar PPAs.
No foreign bank will touch this PPA
The VBF consortium, which includes Amcham (USA), Japan Banker's Association, Eurocham, Kocham, the Nordics and Vietnam Chamber of Commerce International (VCCI) among its members, has now added to the backlash.
Following their response, a member of the finance industry, who preferred not to be named, also told PV Tech that "no foreign bank will touch this PPA".
VBF has now put forward various recommendations to MOIT including adopting an international standard bankable PPA template, localized under Vietnamese law. This is particularly important for large-scale projects but relevant to all segments.
The Forum also said that if MOIT retains its PPA template then it "must be significantly improved" and the VBF response goes on to detail a lengthy number of issues with the current design.
Echoing the issues raised by Baker McKenzie regarding monopoly utility EVN being the sole off-taker for all solar projects, VBF said that EVN's payments obligations should be supported by a Government guarantee or another mechanism to resolve the related payment risks.
VBF also found a lack of protection against retroactive changes in policy that could effect existing projects.
The PPA was also found to lack clauses on project insurance, anti-corruption measures and a waiver of sovereign immunity. Meanwhile, no offshore dispute resolution in a neutral location is provided.
VBF claimed: "This will be a serious concern to investors and creditors."
Given that the FiT would be subject to fluctuations in the VND/USD exchange rate, VBF also warned: "No escalation clause is provided in the Draft PPA. The Draft PPA does not include any indexation of the FiT by way of escalation in accordance with the Consumer Price Index (CPI) or any other provision to address inflation risks."
These were just a few of the major issues highlighted by the consortium.
Ultimately, VBF said: "without a bankable PPA, it will be impossible or very difficult for developers/investors to be able to get or convince financing from international or foreign lenders on a 'project finance' basis."
The response will cause serious concern among players hoping to enter the Vietnamese market, especially given that the country appeared to have gained momentum in project announcements. On the other hand, EVN is set to go ahead with its own large-scale PV plans, with subsidiary Power Generation Corp 3 working on 350MW across two projects in Phuoc Minh Thuan Nam district.