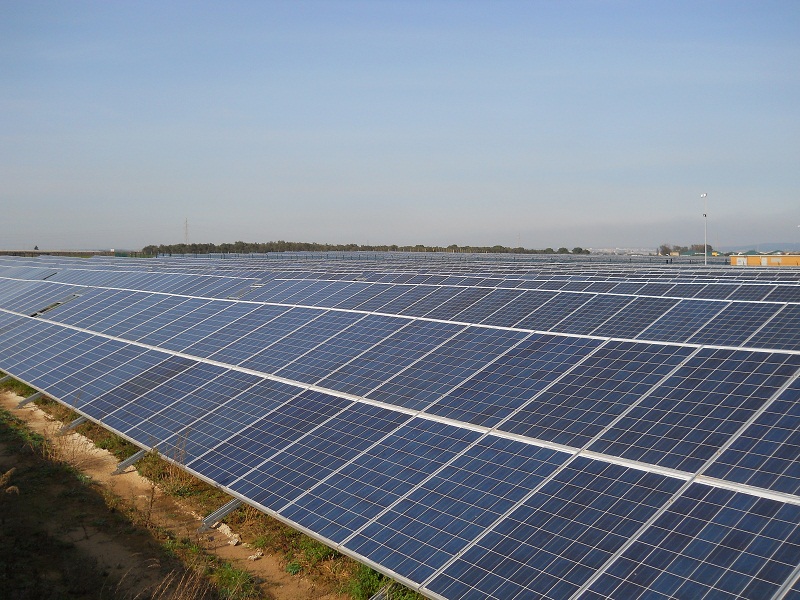 India's Ministry of New and Renewable Energy (MNRE) is about to send a revision of the Renewable Purchase Obligation (RPO) to the country's Union Cabinet for approval.
India's distribution companies (Discoms) are mandated to purchase a certain amount of their energy from renewable sources under the RPO.
Speaking at Intersolar India, MNRE joint secretary Tarun Kapoor said: "The RPO has to be the single most important regulatory and policy mechanism of government of India to drive solar.
"There is going to be a revision in that."
He said that the current national tariff policy discusses a 3% RPO in order to reach the original National Solar Mission targets, but now with the relatively recent 100GW by 2022 target confirmed, the RPO will have to rise up to anything between 8-10% up until 2022.
Speaking separately to reporters, Kapoor said some state regulators have currently fixed an RPO above 1%, but some have not even reached 1% yet. Regulators can raise their RPOs before the new tariff policy comes into place, but Kapoor expects the policy to be approved in the next month.
Kapoor said the full RPO proposal for all technologies is 15% by 2020, to be in line with India's national plan for climate change of having 15% of energy coming from renewables by that time.
However there will be a separate RPO for solar, which Kapoor has calculated needs to be around 8-10% to be in line with targets. He said this figure depends on how the conventional solar sector grows.
The RPO mechanism is in place to drive demand for solar power in India until grid parity in terms of landed cost of power between renewables and other energy sources is widely reached, however, many industry commentators have consistently cited a lack of enforcement of the RPO as a major issue.
Nonetheless energy minister Piyush Goyal's recently released UDAY package aiming to alleviate Discom debts also includes a rule that Discoms, will now have to comply with the RPO, outstanding since 1 April 2012, within a period to be decided in consultation with the Ministry of Power.
Government intentions to raise the RPO have been known as far back as April, but this is the first sign of action and the approval appears to be imminent.
This week a KPMG report said that solar prices in India could be substantially lower than coal by 2020, helping the technology become a major part of the country's energy mix.