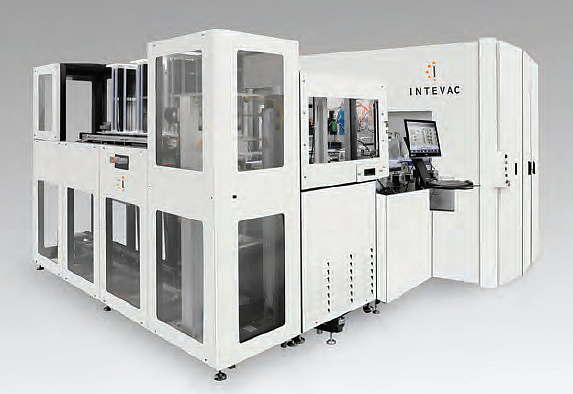 Specialist semiconductor and PV equipment supplier Intevac expects to start shipping its largest ever single tool order to a customer in China planning to ramp N-type mono IBC (Interdigitated Back Contact) solar cells and modules, including bifacial modules in the second half of 2017.
The order booked in March, 2017 was for 12 'ENERGi' solar ion implant tools to support 1GW of new high-efficiency N-type mono IBC cell production, providing the opportunity to also produce bifacial solar cells. The order was the largest placed with the company outside its core hard disk drive (HDD) manufacturing market.
"This order for nearly US$23 million will support 1 gigawatt [1GW] of high efficiency solar cell [ion] implant capacity, noted Wendell Blonigan, president and chief executive officer of Intevac, during its second quarter earnings call. "Shipping through the end of this year, we expect to recognize revenues on these tools in 2018 after receiving the first customer acceptances. Based on successful results of this new manufacturing line, this customer could be in a position to add additional capacity starting in 2018 as well."
There had been concern that ambitious new capacity expansion plans by a number of China-based PV manufacturers could be curtailed should the US ITC 'Section 201' case lead to significantly higher module import prices, potentially hitting demand globally as a knock-on effect of the US solar market collapsing.
Intevac's plans to start shipping tools in the second-half of 2017, supports the view that a major technology buy-cycle to migrate to high-efficiency products is less likely to be impacted by any new US trade actions. High-efficiency cells and modules are currently in high-demand and a global shortage has developed.
However, Intervac noted in the earnings call that the specific customer in China was primarily focused on supplying demand in China and therefore its strategy was not expected to be directly impacted by any negative Section 201 trade case outcome.
The ion implant tool order remained in Intervac's Thin-Film Equipment segment order backlog in reporting second quarter financial results.