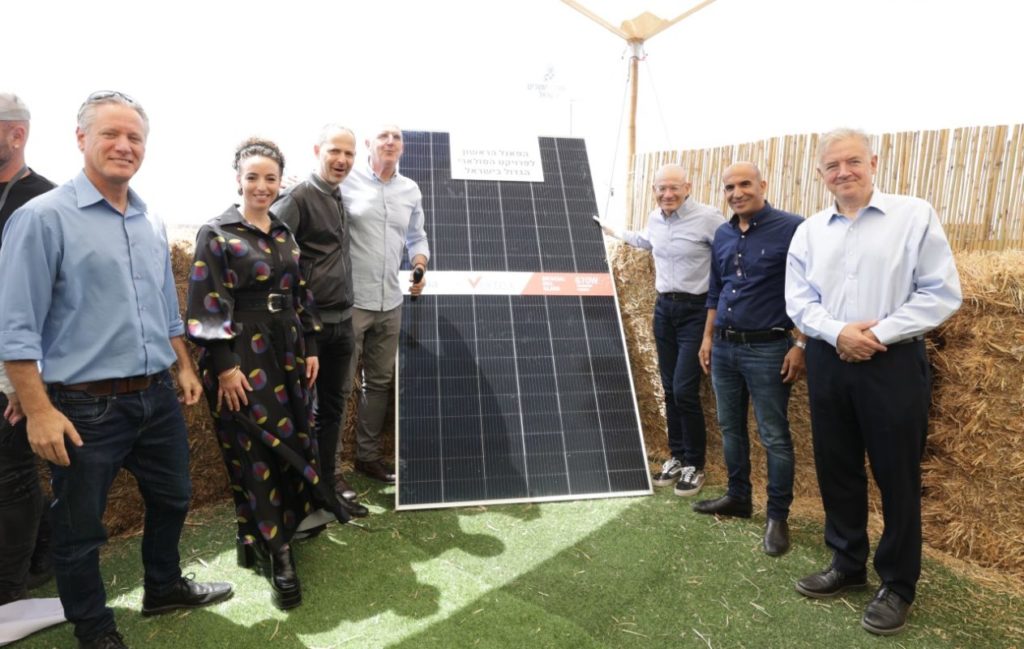 Israeli renewable energy company Teralight has launched a 250MW solar project.
Located in the Jezreel Valley in Israel, the Ta'anakh project, developed in collaboration with the Moshavim settlement movement, is considered a national infrastructure project. The project represents 5.2% of Israel's green energy capacity and 1.2% of its overall electricity capacity.
The project is expected to become operational in the first half of 2024, with the total financial volume estimated at NIS 900 million (US$245.95 million).
Rani Lifshitz, CEO of Teralight, said the project is a significant step to advance Israel's use of electricity produced from clean solar energy.
"All in all, we are currently in the process of establishing solar projects and storage facilities with a significant volume of approximately 1,000MW and 375MWh respectively," said Lifshitz.
The new solar projects and storage facilities will gradually connect to the grid over the next three years.
As covered in a previous PV Tech article, Israel is planning to ramp up solar deployment in the coming years with a target of having 17GW of capacity by 2030, but the country will face the challenge of overcoming limited land area to install new projects.
For example, German EPC service provider and developer Belectric started the repowering of Israel's solar project for independent power producer (IPP) Enlight by replacing mono-facial modules with bifacial ones. It planned to increase the capacity from 55MWp to 88MWp.
According to Yaron Lado, business development manager at Belectric Israel, other developers were looking at this opportunity and examining how they could repower their old plants by having the same procedure of upgrading the modules with higher capacity modules and adding some storage, as available land in Israel is Israel quite scarce.