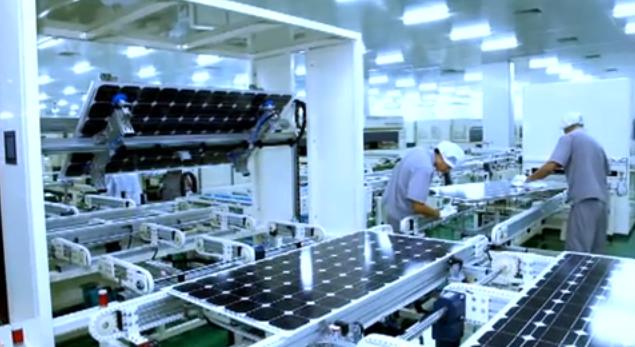 Leading 'Silicon Module Super League' (SMSL) member JinkoSolar has raised its Potential Induced Degradation (PID) resistance test metrics for its standard 1,000V and its 1,500V solar modules, using an extended IEC62804 standard.
The IEC62804 test includes a 96-hour PID resistance test under the conditions of 85℃ degrees and 85% relative humidity ("double 85") at +/-1,000V, with a degradation of less than 5%.
JinkoSolar said that its standard 1,000V 'mass produced' modules had their guaranteed performance time improved to 192 hours under the IEC62804 double anti-PID standard. The company had said in November, 2016 that it had met the 96-hour PID conditions.
JinkoSolar also said that its 1,500V modules had also met the 96-hour PID resistance test.
"JinkoSolar's products deliver a stable performance over their entire service life. We have taken the extra-step that exceeds industry standards to guarantee the performance. We are the first module manufacturer to guarantee that all our Standard Mass Produced PV Modules meet the IEC double anti-PID resistance standards. I am confident this will create a better and more secure investment environment for our customers," commented Kangping Chen, CEO of JinkoSolar.