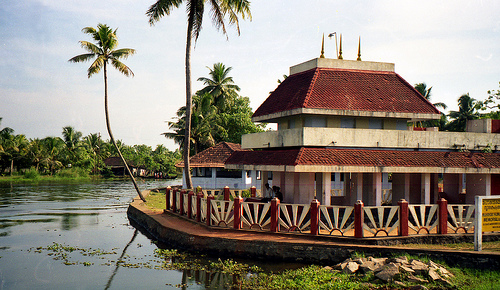 The Ministry of Power in the Indian state of Kerala has directed the state utility to provide training on grid-connected solar rooftop systems to its field-level employees, in what has been claimed to be a first in India.
Over a three-month programme, Kerala State Electricity Board (KSEBL) will raise awareness of PV technology, market models, power quality and how to handle contracts. This would in turn help the Discom to efficiently integrate these distributed energy resources into its grid.
ANERT, the state nodal agency for Ministry of New and Renewable Energy (MNRE), will conduct training programmes across the state for engineers of KSEB, Electrical Inspectorate (part of government of Kerala), project engineers of ANERT, and empaneled agencies.
G. Sivaramakrishnan, joint secretary, Kerala Renewable Energy Entrepreneurs and Promoters Association (KREEPA), who was present at ANERT's orientation programme at Trivandrum last week, told PV Tech that the agency has created a pool of trainers from various technical training institutes across Kerala.
He also noted that ANERT director Dr Harikumar Ramadas had said this is the first training of its kind anywhere in India.
The training will commence at select locations from December this year and will continue for three months. It will cover the technology, safety and contractual factors of grid-connected systems. The current schedule is for around 56 two-day programmes with 40 engineers in each batch. About four pilot training programmes have already been conducted in North Kerala.
Dr George Peter Pittappilly, president of KREEPA, said that such programmes would remove the baseless fear of losing jobs for KSEBL employees by the widespread use of solar energy. It would also repudiate the fear of likely technical problems of feeding solar power to the network in large qualities from multiple producers.
Large-scale troubles
With a dense population and land constraints, Kerala has put a large focus on rooftop solar, as well as other innovations in airports, transport and floating solar. On the other hand it's large-scale ambitions were set back last month.
A planned 200MW solar park in Kerala was reduced to just 50MW, after the Kerala state cabinet decided to downgrade the project due to local issues. The project faced stiff opposition from Communist party controlled Local Self Governing (LSG) bodies.
The Kasaragod Solar Park was originally planned to be 400MW in capacity built in two phases, driven both by the states need to move away from hydro and coal-fired power stations and by India's central government. Kasaragod was also expected to regulate generation at hydro power projects in times of drought.
Sivaramakrishnan told PV Tech that the first-phase 50MW plant was built by the Indian Renewable Energy Development Agency (IREDA). The government had also signed a contract with the public sector organisation Tehri Hydro Power Corporation to build a 50MW plant in the second phase. The remaining 100MW were to be established using the viability gap funding (VGF) programme approved by the Union ministry for Renewable Energy.
A plant needs at least 200MW capacity to be recognized as a solar park by the central government, a number which was purportedly modified to accomodate this original Kerala solar park of lower capacity. However, the Kerala government's latest decision to reduce the capacity of a proposed solar energy park in Kasaragod will deny the project central assistance to the tune of INR9 billion (US$137 million), said Sivaramakrishnan. Meanwhile, KSEBL has already spent INR700 million to build a 220kV substation in Kasaragod in anticipation of the project.
Sivaramakrishnan added: "The central government offers up to INR5 million per megawatt to every recognized solar park. The Kerala government could have availed of about INR2 billion in this regard. The Centre had also allotted INR7 billion to build a "green energy corridor" to supply the electricity generated in Kasaragod. The 400kV line would have cost INR12 billion. A 50MW project does not need such a massive line nor the 220kV substation the board has already built.
"The cabinet decision has effectively nullified the project and subsequent phases, which were all set for the bidding process."