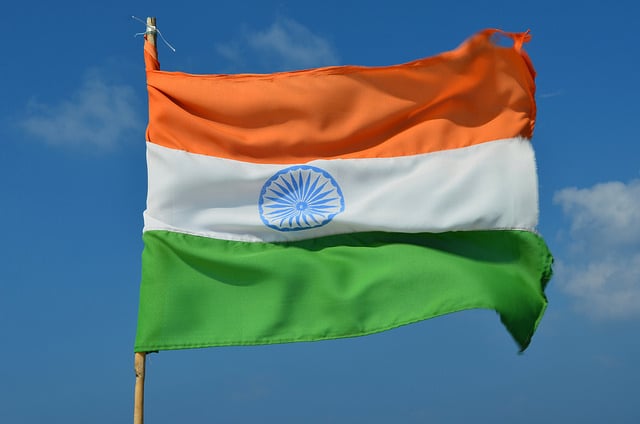 India's ambitious solar energy target could spark the creation of one million jobs, but producing a skilled workforce may be challenging, according to new report.
'Filling the Skill Gap in India's Clean Energy Market: Solar Energy Focus', which was published by US-based environmental action group Natural Resources Defense Council (NRDC) and India's Council on Energy, Environment and Water (CEEW), found that India's 100GW of solar by 2022 goal would require:
210,800 skilled plant design and site engineers
624,600 semi-skilled technicians for construction of solar projects
182,400 workers in various low-skilled jobs such as ongoing operations and maintenance for both rooftop solar and utility-scale solar projects
These projections do not include jobs created in the manufacturing sector, which the report said represents another significant jobs opportunity.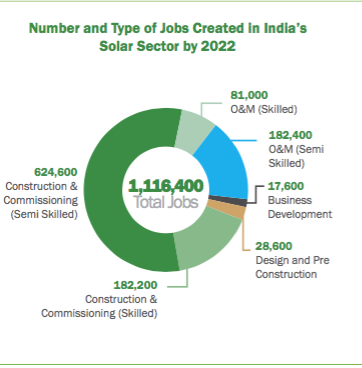 However Jasmeet Khurana, associate director at consultancy firm Bridge to India told PV Tech in response to the report: "Skilled workforce is going to be a challenge for the rapidly growing industry. There are some government programmes underway for skill development. However, the industry will need to devise its own parallel strategy to skill and retain talent."
For example, the government of India has formed a Skill Council on green jobs and introduced several domestic initiatives such as Skill India, which supports manufacturing, job creation and skill development.
In a blog, Anjali Jaiswal, NRDC India director, said: "Given the large employment generation potential of solar and wind in India, the report finds that a significant proportion of the Indian workforce would need to be trained with the necessary skills to support the market.
"[It] provides insights on the steps that the Government of India and industry could take to facilitate improved training programmes, which could create the requisite skilled workforce for these sectors to thrive."
Jaiswal also said that most of the skilled workers would be required to reach the 40GW rooftop target, however the report cited the lack of appropriately skilled manpower particularly for construction and commissioning.
The report suggested that policymakers should consider establishing at least one prominent solar training institute in each major solar region such as in the states of Rajasthan or Karnataka. Current training programmes were described as "poor" in the report.
A previous NRDC and CEEW report found that solar and wind renewable energy projects have already created nearly 79,000 full time equivalent (FTE) jobs as of November last year.
Upendra Tripathy, secretary, Ministry of New and Renewable Energy (MNRE), said: "This timely report outlines the nature of skills essential for increasing renewable energy deployment in India and lays out a roadmap to upgrade these skills."