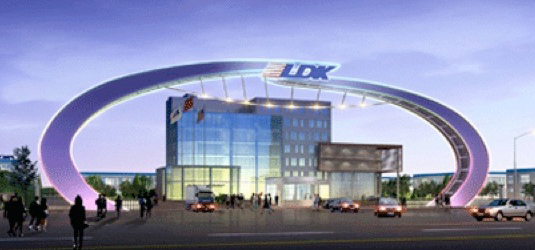 Updated: Subsidaries of China-based polysilicon and PV module manufacturer LDK Solar have been forced into bankruptcy proceedings in China only shortly after the parent company, formerly listed in the US, exited bankruptcy proceedings of its own.
A web of LDK Solar subsidiary companies in China that had indirect investment from the likes of Fulai Investments, owned by Hong Kong property magnate, Zheng Jianming a major shareholder in Shunfeng, which had previously acquired bankrupt Suntech, once the largest PV module manufacturer in the world, could be impacted by the developments.
According to LDK Solar's last SEC filing on its six month financials, the company sold PV products to Shunfeng amounting to US$16.4 million and US$760,000 during the six-month periods ended June 30, 2014 and 2015, respectively.
LDK Solar had also purchased PV products from Shunfeng, amounting to US$22.4 million by mid-2014 and US$359,000 during the six-month periods ended June 30, 2015.
An outstanding amount due to Shunfeng was US$17.6 million and US$14.8 million as of December 31, 2014 and June 30, 2015, respectively. However, Shunfeng had outstanding payments to LDK Solar of US$10.6 million at the end of 2014 and around US$7 million as of June 30, 2015.
On November 17, 2015, the Xinyu Intermediate Court was said to have declared the commencement of the bankruptcy restructuring, which will start on March 1, 2016.
"It is regrettable that we have come to this inevitable juncture on our onshore financial crossroads, despite the tremendous efforts we have made in order to make progress in our onshore financial restructuring subsequent to our successful offshore financial restructuring," commented Zhibin Liu, chairman, president and CEO of LDK Solar. "Nevertheless, we respect our creditors' rights and interests; we respect our other stakeholders' rights and interests; and we respect the judicial intervention by the Xinyu Intermediate Court in its attempt to protect the rights and interests of our various stakeholders. We will cooperate with the court and will endeavor to achieve a reasonable and balanced result for LDK Solar and its stakeholders.
"As far as the LDK Solar management is concerned, we continue to be determined to work hard in the current and forthcoming economic environment, to meet our challenges ahead in our onshore restructuring, and to build our company up into a reputable player in the photovoltaic industry. In this regard, we appreciate the continued support of our wide-ranging stakeholders during our tortuous restructuring and rebuilding process."
Subsidiaries of LDK Solar in China that have been forced into bankruptcy by creditors are:
Jiangxi LDK Solar Hi-Tech Co., Ltd.
LDK Solar Hi-Tech (Xinyu) Co., Ltd.
Jiangxi LDK PV Silicon Technology Co., Ltd.
Jiangxi LDK Solar Polysilicon Co., Ltd.
The actions against LDK Solar were brought by Xinyu City Chengdong Construction and Investment Corporation and China National Grid (Jiangxi Province) Corporation Ganxi Power Branch.
Debts owed amounted to over CNY281,581,675 (US$44 million) and CNY53,473,487 (US$8.3 million) for electricity charges due to Ganxi Power.
Earlier this week LDK Solar's chief executive, Xingxue Tong, resigned from the company, citing personal reasons.