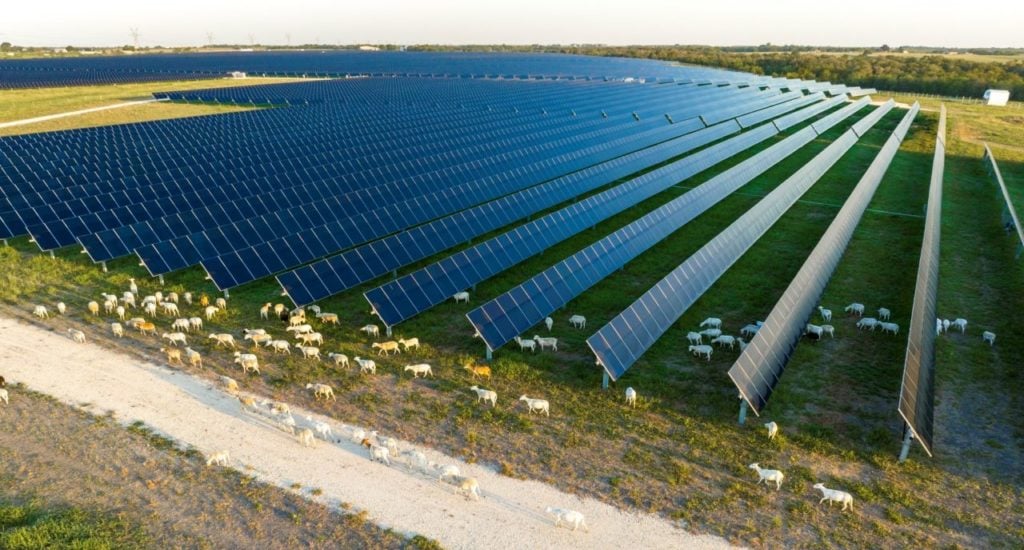 Lightsource bp and First Solar have agreed a 4GW module supply deal for US projects to be delivered between 2026-28.
The agreement is the second of its type between the two companies, following a 2021 signing for up to 4.3GW of First Solar's thin film modules. Lightsource bp will receive delivery of Series 6 plus and next-generation Series 7 thin film modules in the deal, developed and designed at First Solar's US facilities in Ohio.
This announcement sits alongside the recent supply deal agreed between First Solar and Silicon Ranch as part of the nascent US domestic PV supply chain, developing with particular developers around First Solar as the predominant US module manufacturer.
In addition to the module supply, Lightsource bp – which is 50% owned by oil major bp – has also committed to First Solar's module recycling programme to manage assets once they reach the end of their lifespan. Lightsource additionally cited its commitment to reduce its scope one, two and three greenhouse gas emissions as a reason for its ongoing partnership with First Solar, which has made similar announcements for its own emissions.
"The US solar industry is at a pivotal moment, poised to expand at an exponential rate with the Inflation Reduction Act serving as the catalyst," said Kevin Smith, chief executive officer at Lightsource bp. "We are seizing the opportunity by not just growing our 20 GW development pipeline across the United States, but also creating sizeable demand for our US-based partner First Solar, which, in turn, is investing in innovation and manufacturing, and supporting thousands of direct and indirect American jobs."
PV Tech explored the value of long-term strategic partnerships to securing the solar PV supply chain last week.
First Solar is poised to begin operations at its 3.3GW Ohio module manufacturing facility in the first half of this year, whilst August 2022 saw the announcement of a vertically integrated 3.5GW factory in the US Southeast.
Georges Antoun, chief commercial officer, First Solar said: "Our relationship with Lightsource bp is a partnership in growth. We enable their growth with certainty through long-term pricing and supply commitments, and advanced technology, while they enable ours by providing the certainty of demand we need to invest in manufacturing."
In December, Lightsource bp announced intentions to collaborate with Australian folding module deployment producers 5B after their partner bp backed the company with a US$13.5 million investment. PV Tech Premium covered 5B's alternative approach to PV deployment early this month.