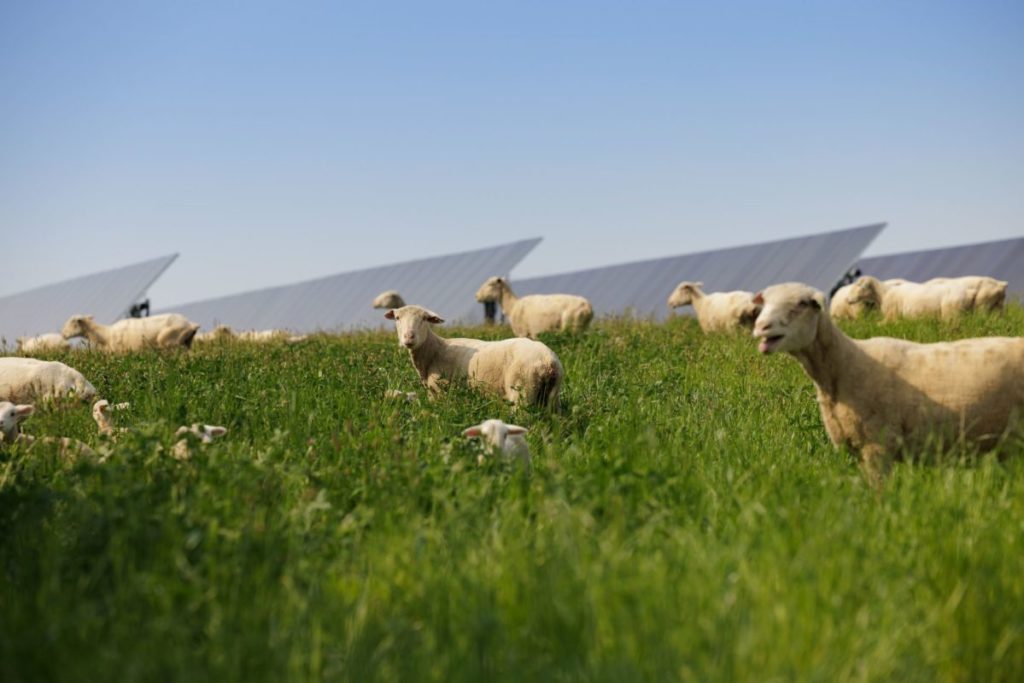 Lightsource bp has reached commercial operation of its 152.5MWac Bellflower Solar project in Indiana, with a virtual power purchase agreement (VPPA) in place with communications company Verizon.
Bellflower Solar deployed over 377,000 of US thin film module producer First Solar's panels and tracker systems from New Mexico-based Array Technologies. The company claims that the VPPA will offset carbon emissions from Verizon's US operations to the tune of approximately 202,000 metric tonnes and contribute towards its scope 1 and 2 carbon neutrality goals by 2035.
The project will feature agrivoltaics elements, which Lightsource bp said it had factored into its construction from the start with engineering, procurement and construction (EPC) contractor SOLV Energy. 800 acres of land for cultivating vegetation, wild flowers and pollinator habitat was planted in and around the PV array, and honey production and sheep grazing will take place beneath the panels.
Lightsource bp said that the Bellflower Solar site is also participating in a research study by the University of Illinois, the National Renewable Energy Laboratory (NREL) and the Argonne National Laboratory into the benefits of pollinator habitat co-located with utility-scale PV. Flowers and plants beneath panels have been shown in some studies to improve efficiency due to the transpiration of water vapour cooling the surface of the module.
Kevin Smith, CEO of the Americas at Lightsource bp, said: "The Bellflower project is a great example of our commitment to responsible solar development in action. Beyond delivering clean, affordable and reliable energy, Lightsource bp has a deep commitment to maximising the sustainable benefits of our solar projects for communities, protecting ecosystems and improving biodiversity."
Lightsource bp has a significant supply agreement framework in place with First Solar, having signed a 4.1GW agreement in 2021 and a further 4GW deal for 2026-28 to use First Solar's series 6 plus and upcoming series 7 cadmium telluride modules.
In February, Lightsource signed a 188MWdc PPA with AEP Energy Partners for another Indiana Solar PV project which it also financed, built and will own and operate.