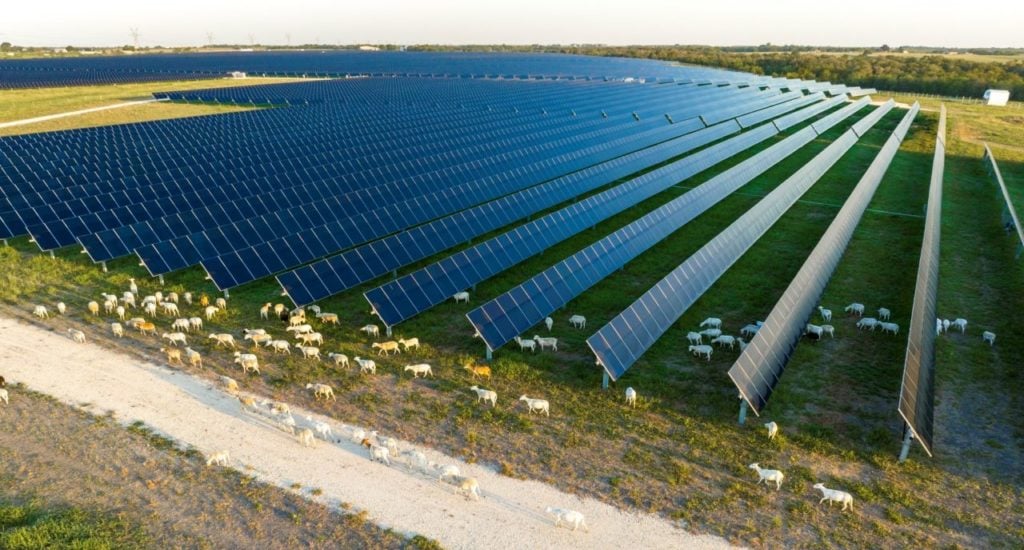 Solar PV developer Lightsource bp has signed a deal with industrial manufacturing company Siemens for a 1GW supply of solar inverters to be deployed on Lightsource's US PV projects.
The companies signed a Volume Frame Agreement (VFA), under which Lightsource has committed to purchase 850MW of Siemens central inverter systems over the next two years, with the option for an additional 200MW.
The inverters provided will be predominantly rated at 4.3MW – 4.7MW, and include gas-insulated switchgear, step-up transformers and auxiliary power stations. Siemens will provide commissioning and installation support for the projects, which will be located in the Midwest and Southeast US.
Aside from the recent VFA, Siemens expects to ship a further 185MW of inverters to Lightsource bp over the course of this year.
Rachael Legg, chief procurement officer at Lightsource bp, said: "This procurement deal is a testimony to Lightsource bp's exponential growth in the United States, and our confidence in Siemens' technology. To reach our worldwide goal of delivering 25GW of developed solar by 2025, we continue to strategically invest in the products that will support our success."
Since 2019, Lightsource said that it has over 3.2GW of solar PV deployed or under construction across 11 states in the US. In addition to this, it has other long-term US supply deals in place, including a 4GW module procurement plan with First Solar from 2026-28.
"The US solar industry is poised for historical growth, with the Inflation Reduction Act (IRA) offering tailwinds toward delivering 30% of our country's electricity by 2030," said Kevin Smith, CEO of the Americas at Lightsource bp. "Executing significant long-term procurement agreements with bankable, world class suppliers like Siemens enables us to meet this urgent demand for sustainable, affordable energy and deliver on Lightsource bp's industry-leading growth plans."
The US solar industry has had a turbulent few weeks. Ongoing disputes over the anti-dumping/ countervailing duty import tariffs have been back and forth in Congress, with the latest development seeing the White House threatening to veto any move that would reinstate retroactive tariffs for the last year.
This week, a move by Republican representatives to introduce a 'Limit, Save, Grow Act' that would significantly curb federal support for renewable energy brought in under the IRA was met with condemnation by solar industry trade bodies.