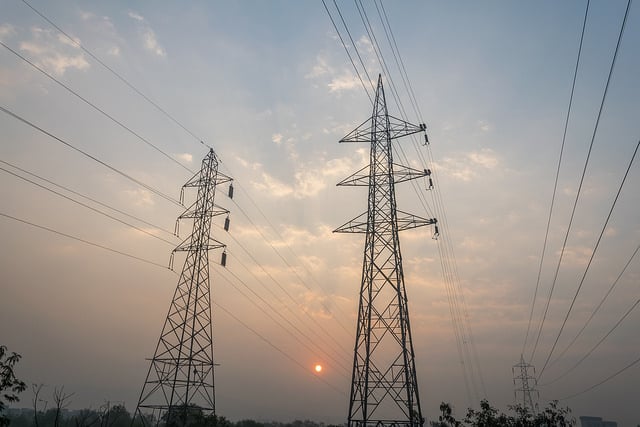 Wind power developers in India have been facing delayed payments from distribution companies of up to eight months at a time in various states, but solar developers have experienced only negligible delays in a couple of states, according to industry analysts.
Consultancy firm Mercom Capital Group has reported minor delays in payments of just a couple of months for two solar developers in Rajasthan over the last three quarters, according to Mercom chief executive and co-founder Raj Prabhu. Furthermore, these small delays have actually improved over time in those three quarters.
Timely payments will be critical to solar developers in the future as low tariff bidding for capacity has led to "razor thin margins" when developing projects, according to Mercom's latest quarterly report.
Prabhu told PV Tech it was critical to separate wind from solar in the discussion over payments. Referring to solar alone he said: "The only state where we heard where there were some issues, not a large issue, here and there a month late, was Rajasthan.
"We know Tamil Nadu has always had some issues and most developers avoid it. […] We've even talked to banks and all of them said there is no major payment issues that they can speak of, except a little bit on the Rajasthan side," added Prabhu.
Mercom's latest quarterly report did reveal, however, that Rajasthan (>1.3GW) and Tamil Nadu (>1.2GW) are the two largest states in India in terms of solar installations.
Stifling any concerns for solar further, Vinay Rustagi, managing director at consultancy firm Bridge to India, told PV Tech: "There are no delayed payments on solar to the best of our knowledge anywhere in India."
This is partly down to delays of one or two months in payment being seen as relatively normal or even inconsequential in the Indian market.
On the other hand, as has been reported widely this week, wind power developers are facing severe delay in payments across various states.
Rustagi added: "On wind there are substantial delays in many states now – in Maharashtra, Rajasthan, Tamil Nadu, Madhya Pradesh."
B.K. Dosi, the managing director of Rajasthan Renewable Energy Corp also said that the major Rajasthan distribution company (Discom) is 6-8 months delayed in its payments specifically to wind firms.
However, Dosi added that the government's plan to alleviate the ballooning debts of the state Discoms across the country, known as UDAY, should help to improve the financial constraints of the Discoms, which would then go on to help them to improve or prevent payment delays to wind and any other renewable energy sources in the future.
Meanwhile, going back to solar energy specifically, S.A. Patil, general manager of Maharashtra Energy Development Agency (MEDA), confirmed: "In Maharashtra there is no issue of any late payments because [the Discoms] normally abide with the conditions of the power purchase agreements."
Future of solar payments
When asked why solar payments are any different to those of wind, Prabhu said that solar is prioritised over wind by the Discoms. This can cause confusion for developers delving into both wind and solar such as Renew Power, but Renew happens to be a far bigger wind player than in solar at present.
Prabhu said: "Unlike wind projects most of the solar projects come under central government agencies, which is the reason why payments are mostly on time according to developers."
On the other hand, Rustagi said solar is far smaller than wind across India at present and this may be part of the reason that Discoms are paying solar developers first.
If this is the case, Rustagi said: "Then in three years' time, when solar should be almost as big as wind, if the Discoms are still in [financial] distress, then the likelihood is that they will start delaying payments on solar as well as wind."
In any case, Rustagi also pointed to the government's UDAY scheme as having the potential to alleviate many of the issues cited.
He added: "We've already had a good start, but of course more debt needs to be transferred from the Discoms to the state and once that package of debt transfer and operational efficiencies etc is completed, the Discoms should be in much better financial position, if things go to plan."
Mercom's quarterly report for June noted that Discom finances are "still a mess". It also said there is no mechanism to guarantee timely payments. It suggested that a billion dollar fund out of coal cess collections could act as a reserve backstop against non-payments.
Indian power minister Piyush Goyal recently claimed that every Discom in India will be making a profit by 2019.