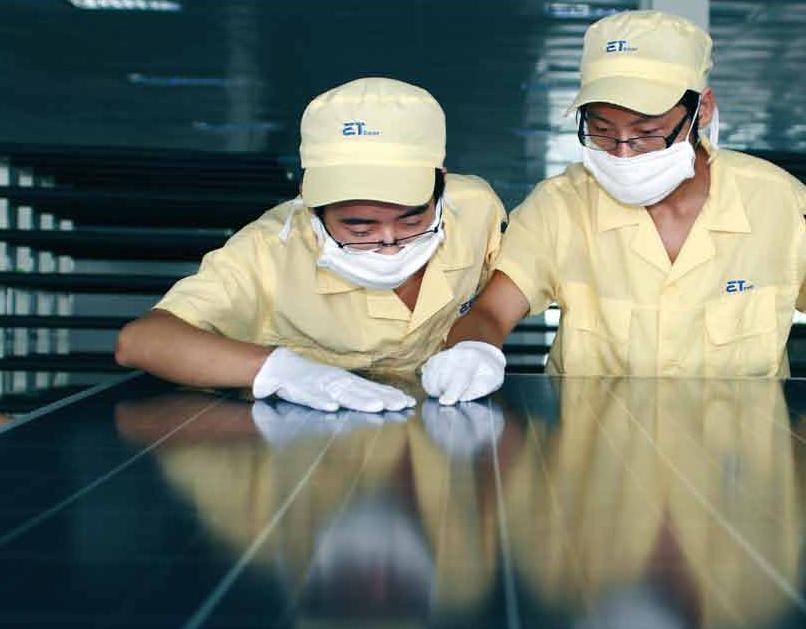 The largest dedicated and integrated monocrystalline product producer Longi Silicon Materials has signed a cooperation contract with China-based PV module manufacturer and EPC firm ET Solar to champion monocrystalline technology and products globally.
Billed as a joint venture (JV) both companies said they would leverage their respective expertise and advantages in technology, development, products, branding and sales channels in relation to all aspects of monocrystalline technology.
Xinghua Wang, chairman of ET Solar said, "Through this cooperation, ET Solar and LONGi will complement each another, forming a compatible and efficient alliance that combines the upstream and downstream sectors of the solar industry."
Longi Silicon Materials, originally an upstream monocrystalline ingot and wafer producer has progressively moved downstream to include solar cell and module production via acquired and expanded Lerri Solar and becoming a project developer to drive monocrystalline technology adoption and drive down costs to be competitive with multicrystalline technology.
Longi Silicon Materials already has plans to target 10GW of monocrystalline silicon production and plans to expand monocrystalline cell and module production to 2GW and beyond. The company recently announced plans to build a 5GW monocrystalline silicon ingot production plant in China, pushing production targets beyond 15GW.
Although ET Solar has its own PV manufacturing capacity, emphasis in recent years has been on developing its global EPC business. ET Solar had reached an in-house PV module production capacity of 1GW at the end of 2011.