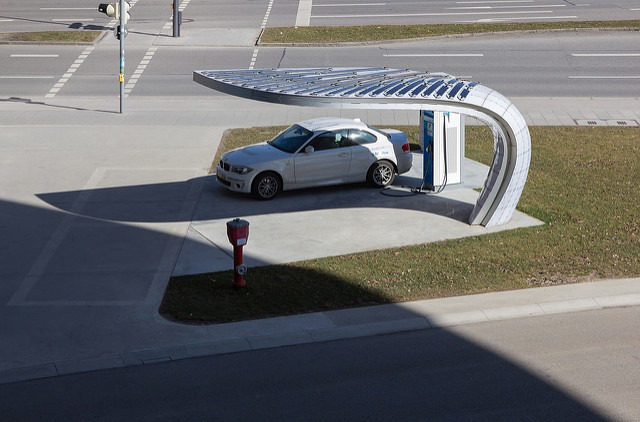 State-run oil company Petrona Dagangan Berhad (PDB) has signed an MoU with Malaysian Green Technology Corporation (GreenTech Malaysia) and a subsidiary of major utility Tenaga Nasional Berhad (TNB) to install 100 electric vehicle charging stations with solar PV by 2018 in Malaysia.
The organisations will also explore opportunities to expand the number of stations under the ChargeEV scheme. The stations will also include energy efficient lighting, air-conditioners and energy management systems. The programme will particularly complement GreenTech Malaysia's plans to deploy EV taxis around Langkawi Island.
PDB managing director and chief executive Dato' Mohd Ibrahimnuddin Mohd Yunus, said: "This partnership will allow us to provide not just added convenience for EV drivers, but also enables us to further explore what we can do more to minimise carbon emission at our stations. We will continue to monitor market response from time to time and will not hesitate to gradually increase the number of ChargEV stations should there be a rising demand for the facility."
TNB subsidiary TNB Energy Services Sdn Bhd (TNBES) will act on this tripartite partnership on behalf of TNB. Meanwhile, GreenTech Malaysia is an organisation overseen the Ministry of Energy, Green Technology and Water Malaysia (KeTTHA).
Malaysia targets a reduction of 45% of greenhouse gas emissions by 2030.
In related news, KeTTHA, in collaboration with TNB has also launched Home Energy Report (HER), an energy efficiency programme that aims to engage and empower domestic electricity customers to manage their home energy use and save money on their monthly electricity bills.
TNBES also launched 'maevi', an online energy monitoring system, which enable customers to monitor electricity bill and automate appliances.