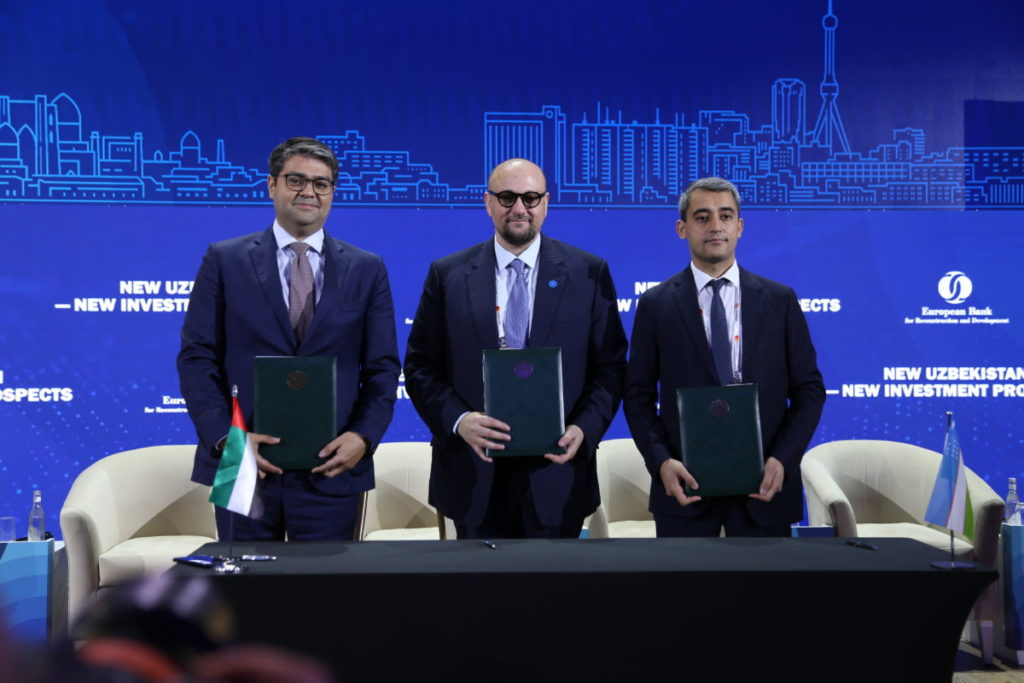 UAE state-owned renewable energy developer Masdar has signed a joint development agreement (JDA) with the Uzbekistan government to develop more than 2GW of solar and wind projects.
The agreement is part of Masdar's effort to grow its presence in Uzbekistan. In addition to the wind and solar projects, the agreement included 500MWh of battery energy storage at multiple sites in the Central Asian country.
According to Masdar, Uzbekistan plans to achieve 7GW of solar and 5GW of wind capacity by the end of the decade, equivalent to 25% of its energy mix.
"Our agreement to develop 2GW of solar and expand into 500MWh of battery storage, marks an exciting new chapter in Masdar and Uzbekistan's shared journey. Uzbekistan is a key partner and Masdar is proud to support its ambitious renewable energy goals," said Mohamed Jameel Al Ramahi, CEO of Masdar, Mohamed Jameel Al Ramahi, CEO of Masdar.
The Central Asian country has been working with Masdar since 2019. It reached financial close on three PV facilities in Uzbekistan with a combined capacity of approximately 877MW in April. The projects will be under construction in the first half of this year and are expected to begin operations in 2024.
Once completed, Masdar said that this portfolio will be the largest solar development in the Central Asian region. They are to be located in the Samarkand, Djizzakh and Surkhandarya regions.
However, Uzbekistan is facing some challenges in its transmission push as reported by PV Tech Premium. For example, the bulk of Uzbekistan's power infrastructure is 40-50 years old, although the country is planning upgrades and expansion throughout its electric power system.