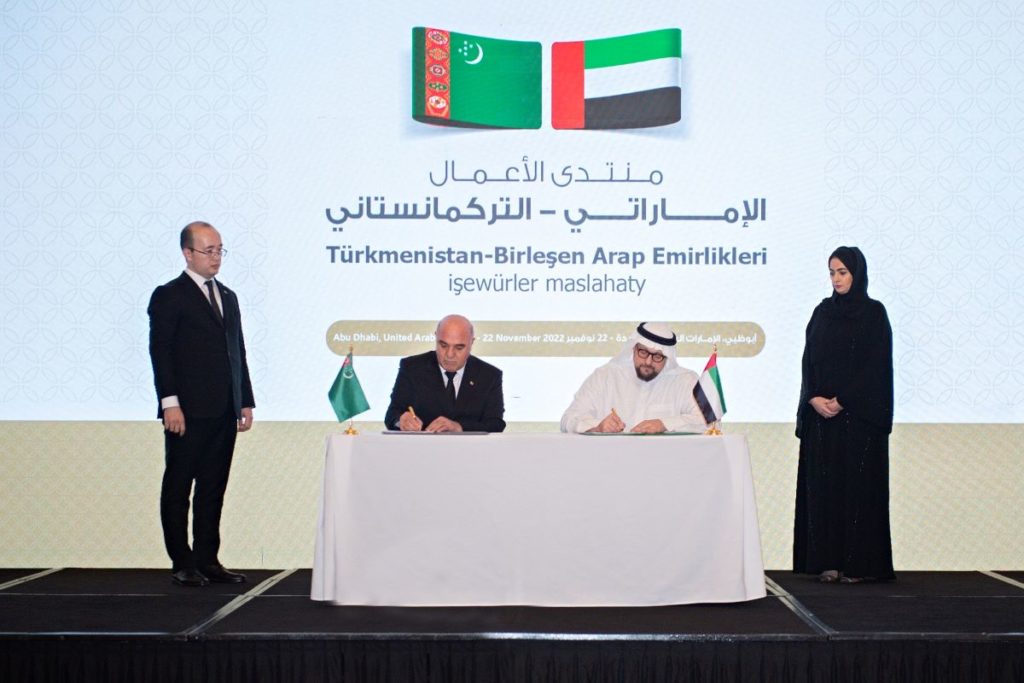 Central Asia, which has vast tracts of suitable land, has seen an influx of heavyweight renewable energy players announcing huge PV and wind projects, but the region's governments must invest heavily in transmission infrastructure to be able to support the huge capacities planned, a regional head of Masdar has told PV Tech Premium.
Masdar, a UAE government-owned renewable energy company based in Abu Dhabi, issued a series of major announcements for mega renewable energy projects across Central Asia on either side of the new year: 1GW in Kyrgyzstan; 1GW in Kazakhstan; 4GW in Azerbaijan; and various projects in Turkmenistan and Uzbekistan.
In a tender in Uzbekistan, Masdar also won a 250MW solar plant to be built in the Bukhara region, the first project in the country to implement a battery energy storage system with a 62MW output.
When asked what changes in the policy and energy landscape have led to Masdar's recent flurry of activity in Central Asia, Abdulla Zayed, head of development & investment (Central Asia & Russia) at Masdar, says: "While it may appear to be a 'recent flurry' of activity, Masdar has been working with countries in Central Asia for a considerable period of time – often before policies had been adopted. In most of the countries in Central Asia, we saw the potential early on and engaged with the different governments and stakeholders to advance renewable energy penetration in the region. By doing this, we supported the adaption of new policies and contributed in changing the energy landscape in the region."
Masdar has been benefitting from these "long efforts" more recently, having developed, built and operated the 100MW Nur Navoi Solar project, Uzbekistan's first successfully financed independent power producer solar project and first utility-scale solar plant.
The company is also currently constructing the Zarafshan Wind Farm – the largest wind farm in Central Asia – in Uzbekistan. Furthermore, Masdar is developing the 230MW Garadagh solar project in Azerbaijan, one of a number of projects it is developing in the country.
"We are positioning Masdar as the largest renewable energy developer in the region, with projects across six countries, and we are targeting to add extra capacity in the longer term," Zayed adds.
Challenges in Central Asia
The main difference between the countries of Central Asia is their speed in adapting policies to support renewable energy development, says Zayed, but all the countries recognise the importance of clean, sustainable and affordable energy and they have successfully implemented policies that support its development or are at a stage where they are implementing projects.
The countries in Central Asia also have ideal natural conditions to support the development of renewable energy. Most benefit from having vast amounts of land available and from having high wind and solar resources.
"Of course, having vast amounts of land may be advantageous in developing renewable resources," notes Zayed. "This can also represent a challenge as most of the countries in the region will need to invest heavily in their infrastructure to transmit and distribute the clean energy across the country."
Uzbekistan's transmission push
For example, the bulk of Uzbekistan's power infrastructure is 40-50 years old and the country is planning upgrades and expansion throughout its electric power system, including generation and transmission, says Dharmendra Kumar associate director at financial research and analyst firm S&P Global.
To guarantee the stability of the power supply, the Uzbekistan government is planning to invest in distribution and transmission grids and as part of this, US$2.4 billion are to be invested into 2,700km of transmission lines and nine new substations up to 2030. PV developers in the region are also expected to construct their own interconnection facilities, adds Kumar.
The government has been auctioning solar projects via its Solar Scaling Program since 2019, in collaboration with the World Bank and the Asian Development Bank (ADB).  The government is also making sure to increase the capacity year on year, which is attracting foreign players, says Kumar. For example, Scaling Solar has drawn in several large-scale developers including Masdar, Powerchina, Voltalia, Total Eren and Engie. However, the auction program still remains in the 500MW range per year.
Kazakhstan's limited solar
Elsewhere, more than two-thirds of Kazakhstan's electricity production is based on coal power plants, followed by natural gas and hydropower. Here, solar is up against wind energy which dominates the renewables technology space.
Yearly renewable energy auctions are expected to push solar installations in the country, however, limited PV quotas within the auctions are restricting the market growth, says Kumar.
"Post Covid-19 lockdown, PV equipment prices have gone up which has also increased overall project cost," he adds. "Forex fluctuations are adding more to it."
The government has taken note of the situation and is currently working on a revision of the auction price ceiling including a foreign exchange (forex) hedging mechanism to keep the program attractive.
Kumar says the other main challenges in Kazakhstan include political uncertainties, payment guarantees and devaluation of the Tenge against the US dollar.
Active renewable energy developers in Kazakhstan include Hevel Group, Kazsolar 50, Solnechnaya Sistema, Total Eren and Eni.
More titan announcements
The shift of heavyweight solar players to Central Asia was confirmed this month with Saudi state-owned player ACWA Power announcing power purchase agreements (PPAs) with the National Electric Grid of Uzbekistan (NEGU) and Ministry of Investment, Industry and Trade for three solar PV projects in Tashkent and Samarkand and three battery energy storage systems (BESS) in Tashkent, Bukhara and Samarkand, with a total capacity of 1.4GW of additional renewable energy and 1.5GWh of additional battery storage capacity.