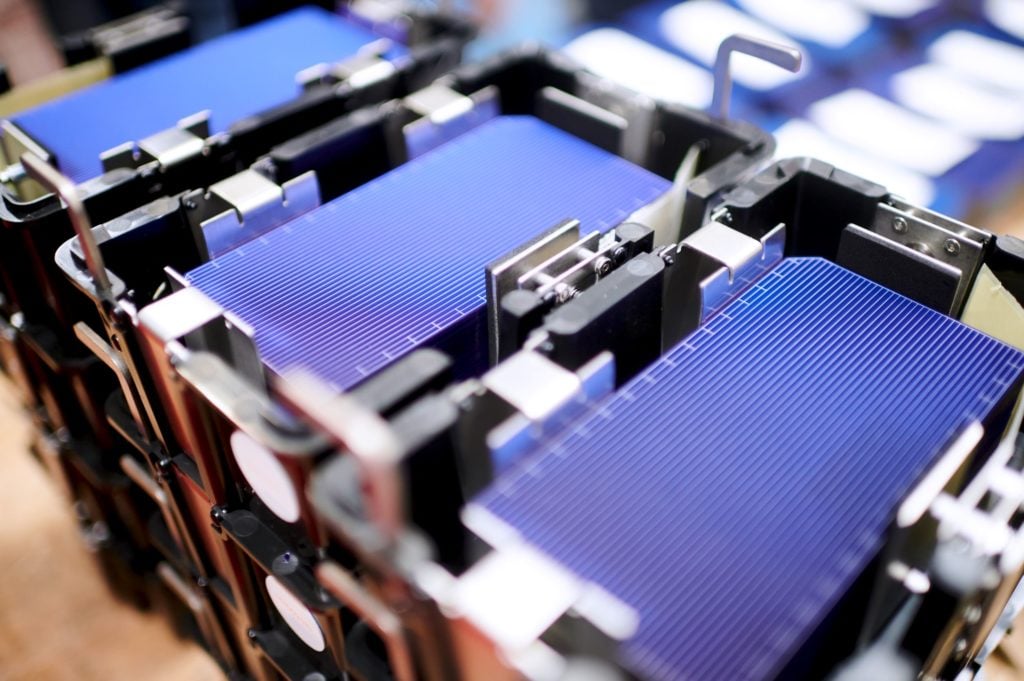 Heterojunction cell and module manufacturer Meyer Burger has signed a supply agreement for silicon wafers with Norwegian solar energy company NorSun.
The deal will allow Meyer Burger to increase its share of European-sourced wafers, strengthening "the resilience of its supply chains" as it aims to expand its solar cell and module production to 3GW of annual capacity by 2024.
Meyer Burger said the increased use of solar wafers from European production could further reduce the CO2 footprint of high-performance solar modules since the production of wafers relies on electricity primarily from hydropower.
The deal comes after Meyer Burger signed a supply agreement with Norwegian Crystals last year for European-made silicon wafers.
"Further growth at Meyer Burger continues to meet sustainability standards in the future – in technological, social, environmental and economic terms," said Gunter Erfurt, CEO at Meyer Burger.
Erik Løkke-Øwre, CEO of NorSun, said: "The contract fits well with our strategy to expand the capacity of NorSun. NorSun's ambition, as the leading PV wafer producer in the western world, is to play a central part in the US and European effort to rebuild the PV value chain."
In addition to the latest deal, Meyer Burger has partnered with the Swiss Centre for Electronics and Microtechnology, Helmholtz-Zentrum Berlin, Fraunhofer ISE and the University of Stuttgart to pursue industrialised perovskite production and greater efficiency in future PV modules.
Meyer Burger said that the work with the new consortium was based on its existing collaborations for the development of heterojunction cells. The company previously worked with Oxford PV on a partnership to develop perovskite-on-silicon tandem technology, but this partnership ended abruptly in 2021 when Oxford PV pulled out of the agreement.