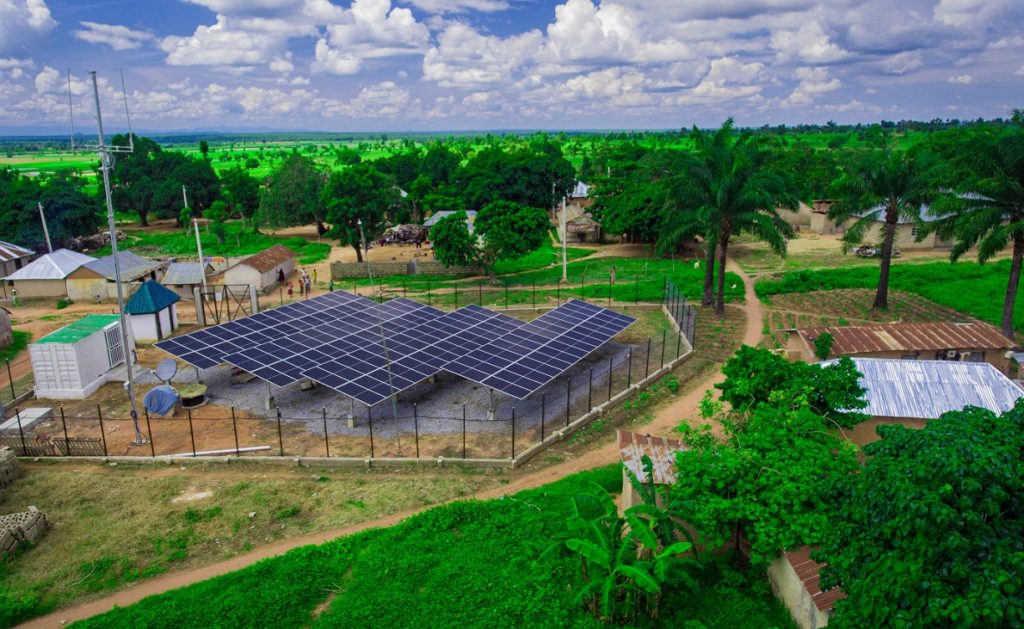 A mini-grid company based across Asia and Africa has reached profitability, proving to other players in the sector that they too can be profitable and draw investor interest after years of such companies relying primarily on development finance initiatives to run operations.
"With a portfolio of 150-plus mini-grids, we have now demonstrated with data and evidence that there is a return on investment that shareholders can make," says Manoj Sinha, co-founder and CEO of renewable energy mini-grid provider Husk Power Systems. "It has come to a point where mini-grids as an asset class are becoming or have become investable. We are trying to raise US$100 million as we speak, equity plus debt. That is also a signal to the market that we can absorb the capital and return your capital because we are profitable."
Up till now, mini-grid firms in Africa and Asia lacked a clear pathway to profitability, but Husk has now achieved that in both continents simultaneously.
"It shows that there is a way to reaching commercial scale and be able to give a return to the shareholders in the company," adds Sinha. "That took a long lot of time, but I think the time is ripe for many more countries to open up."
Mini-grids key to electrification programmes
Husk as a company works on the worldview that any national electrification programme – especially that of an emerging economy – has to consist of both expanding the national grid and adding mini-grids. It sees this as the fastest way to achieve the electrification of a country at a reasonable price point. Moreover, these mini-grids are made up mostly of renewable assets, primarily with solar-plus-battery-plus-diesel systems, though Husk also offers biomass gasification systems in many countries. For example, PV Tech visited a Husk project in The Indian state of Uttar Pradesh back in 2018 which made use of the abundant local rice husk waste to fuel the biomass gasifier.
"It's the right solution, the timing is right and the cost curve has come down quite a bit," says Sinha. "It is only the regulation that needs to make sure that this happens. I'm looking at countries like Mozambique, Madagascar, DRC, Uganda – they all are coming up or have already come up with some framework."
Scaling the sector
Husk started operations in 2007 when, to Sinha's knowledge, there were no other mini-grid operators in the region and there were still very few players around in 2017/18 when it tried to raise equity capital from CDC.
"We were always asked: 'If mini-grids are such a lucrative sector, why are there not 50 more companies?' says Sinha.
"That has changed. There are now 25-30 companies in different parts of Sub-Saharan Africa, India and Myanmar and so on a so forth, but not all the companies have scale."
"We also want the sector to grow," adds Sinha. "On the back of a thriving sector, it's easier to go out and raise capital, but on the back of a dying asset class, it is very hard to raise money. So, it was important, in our opinion, as a pioneer of the sector or a category creator, to show to the world that you can become profitable when you reach a portfolio of 150 to 200 mini-grids."
As part of this, Husk Power also published a mini-grid roadmap in November 2022 to demonstrate the key requirements for any developer to have a credible path to profitability. The roadmap argued that long-term viability is only possible if:
Companies move from a traditional utility model to an energy services model
The industry's success metrics are overhauled
LCOE comes down significantly
Mini-grid companies with scale emerge
The segment makes three market differentiations of commercially viable markets, bridge markets and concessionary markets
For Husk Power itself, becoming profitable will allow it to grow much faster than it has done historically. The company has projects mainly in the north Indian states of Uttar Pradesh and Bihar, but it is currently entering the neighbouring state of Jharkhand. It also runs projects in Nigeria and Tanzania because both African markets were early to draft regulations to make mini-grids possible. The Nigerian mini-grid policy was very similar to that of Uttar Pradesh, which made it easy for Husk to navigate the regulatory framework.
"The Nigeria market is pretty big – 200-plus million people, half the population don't have access to reliable power, so it made sense for us to get in," says Sinha.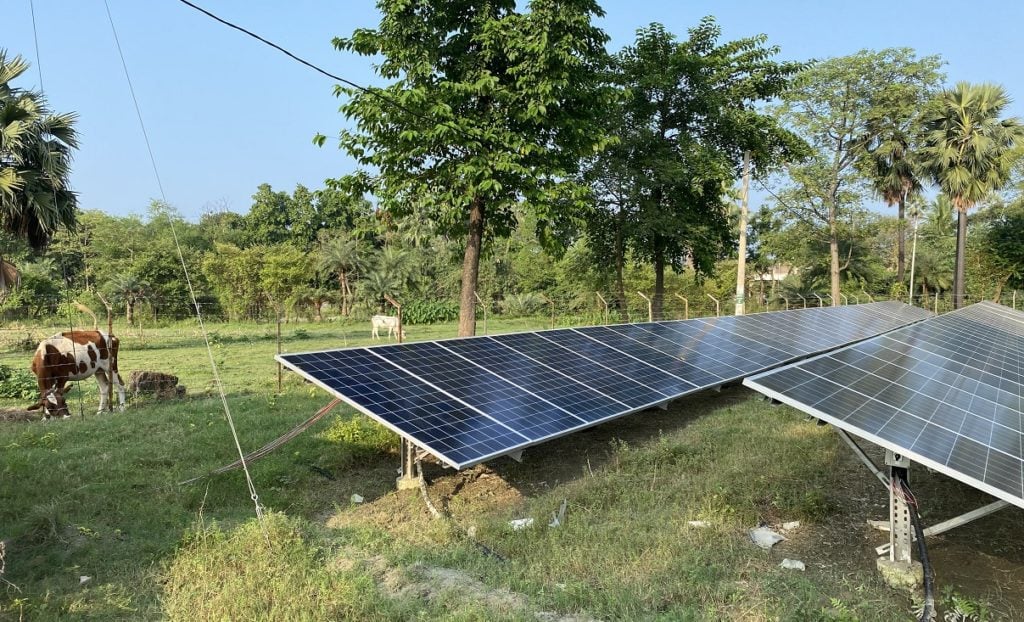 Raising finance
The World Bank and the International Energy Agency have both highlighted the importance of solar mini-grids in ending rural energy poverty, but to achieve this 100,000 to 200,000 projects would need to be implemented by 2030.
Although development finance initiatives have been the key funder of mini-grid companies to date, many large corporates, such as Shell and Engie, have invested in the segment as a way of entering these new power markets in a meaningful way.
Sinha believes the mini-grid market is behind the curve of the solar home system market, which has off-grid solar suppliers like Sun King, for example, being able to raise US$330 million from the likes of LeapFrog and other financiers. However, he forecasts that in three to four years mini-grid companies might be able to raise similar amounts.
Husk plans to double its portfolio to 400 mini-grid systems by the end of this year, with 75% of those additions in India and the rest in Africa. But having 200-400 mini-grids is just "scratching the surface", says Sinha. In India alone, one of the largest energy companies, Tata Power, which set up a micro-grid company in 2019, plans to build 10,000 mini-grids in the coming years, while Husk plans to reach 5,000 by 2030 after signing a UN Energy Compact last year.
"The scale that we need to go to is at least 100 times more than where we stand today," adds Sinha.
Supply chain disruption
While the global market was disrupted by supply chain issues in 2022/21, Husk was fortunate to have plenty of local Indian suppliers and didn't have to depend on Chinese products. It has mainly used modules from US-headquartered manufacturer First Solar. The company had been procuring some products from China but since H2 2020, it stopped all procurement from China to the present day.
Battery technology
While solar PV offers daytime power and biomass gasification comes on in the evening, batteries are used to allow 24/7 uninterrupted power on the mini-grids. Husk has been using lead-acid batteries primarily, which it believes are still cheaper on a per-unit basis as compared to lithium-ion technology
"For a cost-conscious company like we are, we are still going to use lead-acid for the next two to three years," says Sinha. "I don't see that the lithium price will come so low that it will become competitive, but I might be wrong. We are not married to a particular technology. What we are really focused on is delivering electrons at the cheapest price point. And we pick the technology that makes sense in order for that goal to be met."
India
In India, Husk calls itself an "under-grid player" that fulfils the demand created by unreliable power. Despite the Modi government's huge electrification programme, which announced every village in India had access to electricity in April 2018, the poor reliability of power did not change substantially.
Sinha says mini-grid demand in India has substantially increased due to the long-term GDP per capita increase, which leads to people wanting access to 24/7 power. Indeed, Husk's approach is to address the entire rural energy ecosystem. Besides electricity and appliance sales, it also installs rooftop solar for businesses and offers energy-as-a-service for drinking water and agro-processing.
Ultimately the demand across Africa is likely only to grow for similar reasons, opening up a huge opportunity for PV mini-grid companies going forward.