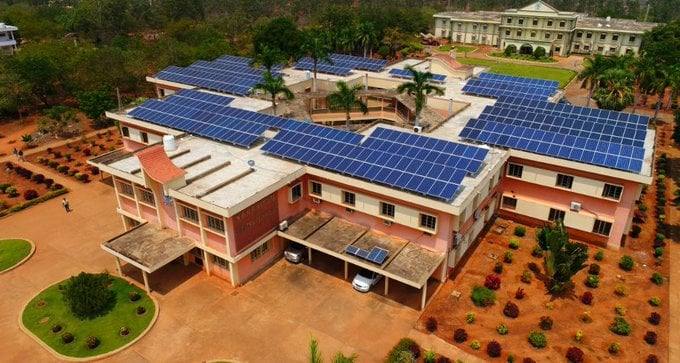 Oil major Shell has made another foray into Indian renewables by acquiring close to a 20% stake in Bangalore-headquartered Orb Energy, which provides credit to small and medium-sized enterprises (SMEs) to install rooftop PV and lower power costs.
Last year, Shell and European utility ENGIE were among the investors pumping US$20 million into India-based Husk Power Systems, a developer of innovative microgrids working to expand its Asian and African business. Shell also acquired a 49% stake in Cleantech Solar, a Southeast Asia and India-focused C&I solar company last year.
The investment of Shell's New Energies business in Orb will help the firm to continue to offer its in-house finance facility to SME's, which the Indian firm claims are an underserved part of the Indian solar market.
Indeed, a report from Deloitte and Climate Investment Funds (CIF) highlighted earlier this year the appetite that exists for solar adoption in the SME segment, despite the practical barriers – limited access to finance in particular – that stand in the way.
A CIF specialist had said in the report: "A multi-pronged approach involving supportive regulations, risk-bearing financing, and awareness building is needed to demonstrate viability and help scale up rooftop solar in the sector."
Given its huge potential across India, unlocking the SME solar space is also seen as essential to India's highly ambitious overall rooftop PV targets for 2022.
Commenting on the Orb Energy stake deal, Brian Davis, VP, Shell Energy Solutions, said: "We were attracted by Orb Energy's focus on providing cleaner and affordable energy solutions to SMEs in India. This is a vital and growing sector, with great potential to contribute to the country's renewable energy ambitions."
Orb Energy has sold more than 160,000 rooftop solar systems in India, with cumulative installations of around 75MW in capacity. The company has two factories producing solar modules and solar water heating systems. It also has operations in Kenya.
Existing investors in Orb Energy include FMO, Bamboo Capital Partners, Rianta Capital, Acumen Capital Market Funds I, and Pamiga SA.
Damian Miller, Orb Energy's CEO, said: "Shell's investment will power the next phase of our growth and ensure that more underserved SMEs in India can benefit from clean, lower-cost electricity from solar."