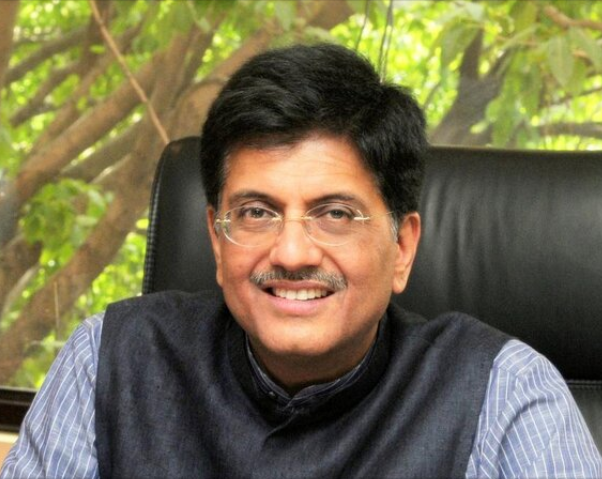 Some Green Energy Corridor projects for expanding the transmission network to South India are facing major delays, according to power and mines minister Piyush Goyal.
Speaking at the IIT Madras university, Goyal said that expanding the green corridors was "a mission" for the the current government, which has cleared more than INR400 billion (US$5.96 billion) of network expansions.
Goyal added: "Having said that, I was in Bangalore [this month]. I had specifically gone to discuss with the state government the problems of 'Right of Way' that we are having to expand the transmission network coming to South India.
"We had a very fruitful discussion. Some of the projects have got inordinately delayed and I am personally monitoring to see that we can expand transmission capacity to South India. Once that is surplus, then we will be able to have a reverse flow of power from South also to the North."
Completing these projects will be important for PV developers becasue surplus power in states that are rich in solar resources can then be evacuated to power hungry regions.
Goyal went on to claim that the state of Tamil Nadu has benefited from the green corridors approved so far.
This particular comment comes after Tamil Nadu chief minister Jayaraman Jayalalithaa wrote a letter to prime minister Narendra Modi earlier this month urging the government to hasten the building of a dedicated inter-State Green Energy Corridor so that Tamil Nadu could sell roughly 1GW of its surplus renewable energy-based electricity to other states.
Tamil Nadu also recently become the first state in India ever to experience curtailment of solar power.
Capacity hits 7.8GW
Meanwhile reports emerged yesterday of Goyal's latest written replies in the Lok Sabha, India's Parliament, announcing that India has now surpassed 7.8GW in solar capacity since the end of June, with Rajasthan having the highest PV capacity at 1,294MW. The country surpassed 7GW in April.
At IIT Madras, Goyal continued saying that the government has brought the solar revolution to India with the highest ever capacity expansions of wind and solar, having come up from just 2.4GW of solar in 2014.
Goyal touted the renewal of several gas plants in South India that had been lying idle as well as a 71% addition in transmission capacity from the Northern and Eastern grids to South India.
He added: "All of these steps put together thanks to the efforts of the Central government have helped all of south India become power surplus. They have the ability to have 24/7 power throughout south India now."