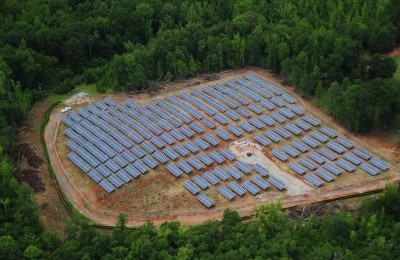 Utility Mississippi Power, a subsidiary of Southern Company, and solar firm Origis Energy have begun construction of a 52MW solar PV facility in Lamar County, Mississippi.
The news comes one month after Mississippi Power and Silicon Ranch Corporation started construction on a 50MW PV project costing US$100 million in Hattiesburg.
The new Lamar County solar project will nearly double the amount of electricity generated by renewable energy going to the Mississippi Power grid.
The facility will be located on 239 hectares and will feature more than 215,000 polycrystalline solar panels. The project will create up to 100 jobs during construction. It is scheduled to be completed first quarter of 2017 and will have a 25-year power purchase agreement with Mississippi Power.
Tax revenue from the project will be used in the county and for the local school system.
Chief executive and president of Origis Energy Guy Vanderhaegen said: "This historic state solar facility is a clear indication of the commitment Mississippi Power, the state of Mississippi and Lamar County officials have to their customers, community and the Pine Belt region. By working together, these utility and community leaders are creating regional jobs."