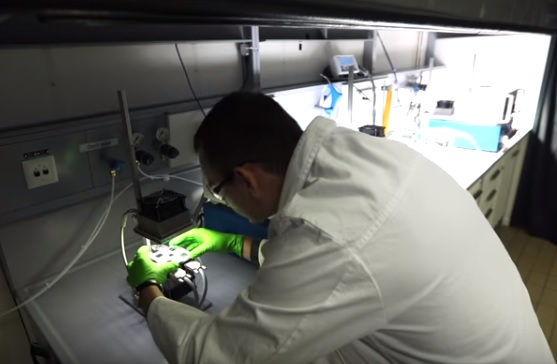 The École polytechnique fédérale de Lausanne (EPFL) is proposing the standardization of aging measurements of perovskite solar cells after developing a range of new methods that are claimed to best represent some of the unique characteristics of perovskite materials.
New perovskite aging measurements were developed by Prof. Michael Grätzel and Prof. Anders Hagfeldt at EPFL in Switzerland and recently published in the journal, Nature Energy.
Rapid degradation of perovskite solar cells has been a major barrier to commercialization, despite record conversion efficiencies and the potential for low cost manufacturing.
Researchers at EPFL acknowledged that degradation and stability issues have hampered developments, not least in the ability to measure aging when standardized measurements and testing have not been established.
"As a first-order approximation, we are talking about stabilities of several years for the most stable perovskite solar cells," noted Konrad Domanksi, first author on the paper. "We still need an increase of an order of magnitude to reach the stabilities of silicon cells."
The researchers investigated the effects of different environmental factors on the ageing of perovskite solar cells, looking at the impact of illumination (sunlight-level light), temperature, atmospheric, electrical load, and testing a systematic series of combinations of these.
"We designed and built a dedicated system to carry out this study," added Domanski. "It is state-of-the-art for measuring stability of solar cells – we can vary light intensity over samples and control temperature, atmosphere etc. We load the samples, program the experiments and the data is plotted automatically."
Unique characteristics were observed such as when perovskite cells were left in the dark, cell could recover some of the losses caused by illumination tests and perform well under second tests, which was said to have important implications on how perovskite cell degradation was initially and fundamentally defined.
"The work can lay the foundations for standardizing perovskite solar cell ageing," noted Wolfgang Tress, another author on the newly published paper. "The field can use it to develop objective and comparable stability metrics, just like stabilized power is now used as a standard tool for assessing power-conversion efficiency in perovskite solar cells. More importantly, systematically isolating specific degradation factors will help us better understand degradation of perovskite solar cells and improve their lifetimes."
The researchers claimed that they were not trying to impose standards on the perovskite solar cell research community as in general practice of research development specific protocols can be adopted by consensus.
The work at EPFL on perovskite solar cells, notably stability and degradation have been at the forefront of fundamental research on perovskite materials.