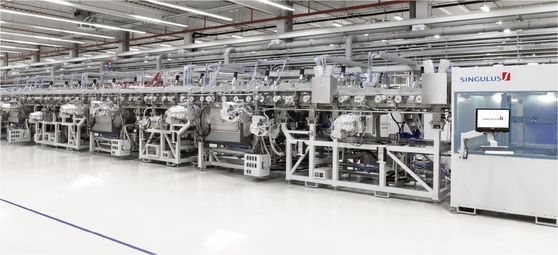 The German Engineering Federation (VDMA) has reported a slowdown in new solar PV manufacturing equipment orders from its members in the third quarter of 2016.
VDMA said that new orders from around 100 companies that operate in the solar industry that were members of the trade group were down 32% in the third quarter, compared to the previous quarter.
The slowdown was primarily due to the weakness in the downstream solar business in China after FIT changes at the end of June and new policies for 2017 still not released by government agencies.
"The high investment activity of the solar cell manufacturers in the expansion of existing and new production capacities slows down, especially in China," noted Dr. Peter Fath, Managing Director of RCT Solutions GmbH and Chairman of VDMA Photovoltaic Equipment. "The production is busy. New orders are now coming increasingly from the Asian region outside China,"
However, VDMA noted that in the first three quarters of 2016, order intake was already higher than the total achieved in 2016.
"We see a further shift in the new markets for the coming months, added Dr. Jutta Trube, Director of VDMA Photovoltaic Equipment. "Enhancing technologies for crystalline applications establish itself further (PERC, PERT, etc.). Crystalline solar cell manufacturers choose increasingly also the Heterojunction technology, which promises the highest efficiencies. Many existing facilities [will] be equipped with more efficient technologies."
In the third quarter, Asia remained the key market driver, accounting for 75% of the order volume, while the US accounted for 12%. Europe was only 4%, while Germany accounted for 9% of the order volume.