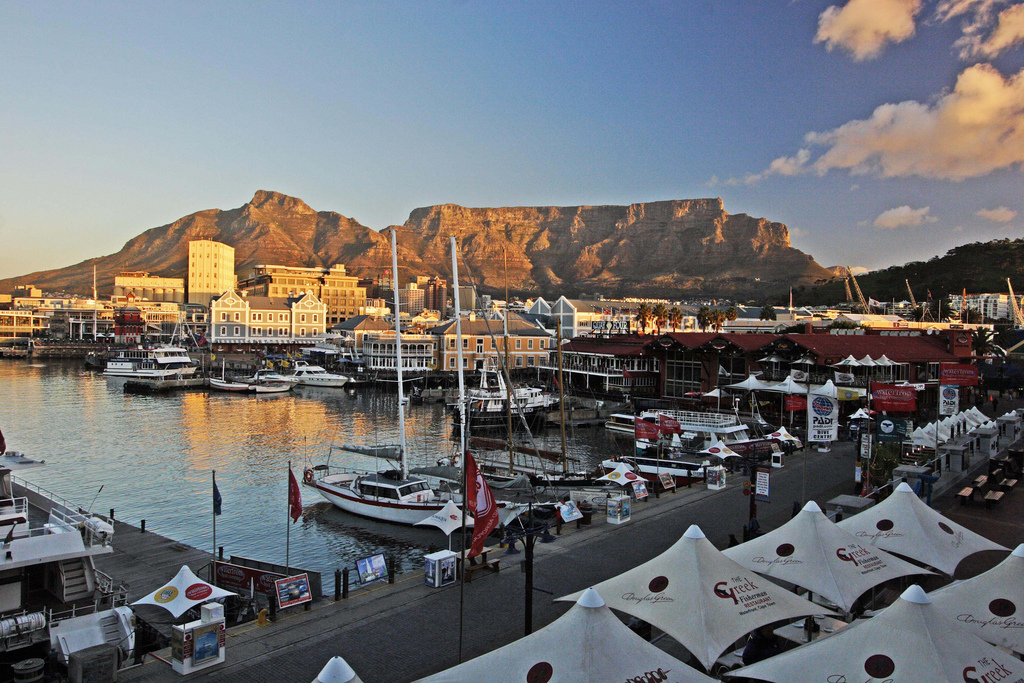 New Southern Energy has completed the first floating PV project located in South Africa, with the installation operating at a dam next to a fruit farm just outside of Franschhoek in the country's Western Cape province.
The floating PV project has a generation capacity of 60kW and will help produce clean energy to the farm, while also minimising evaporation from the farm's dam and saving valuable agricultural land.
The first phase of the installation, which also includes a land-based solar installation on the Marlenique farm, will allow the facility to run 90% of its energy intensive cold storage, irrigation and wedding venue facilities off of traditional electrical grid. A second phase, which features energy storage assets, will remove the farm from the electrical grid entirely.
Beverley Schäfer, Minister of Economic Opportunities for the Western Cape province, said: "This project has looked at some of the key issues sustainability issues we are facing in agriculture and the economy today- water and energy- and has attempted to find solutions. The system reduces the farm's reliance on the electricity grid, and provides clean, affordable energy supply, while at the same time also reducing evaporation and saving water. The knock on effect is that the business will save money in the long run, and create a business that is not only environmentally sustainable, but financially sustainable as well."
Schäfer added: "As the Western Cape Government we have been urging businesses to take up solar PV as an alternative energy source. We've seen uptake grow from just 18MW in 2015 to 112MW today, which reduces demand on the grid and helps to diversify our energy mix. We are pleased to see businesses like Marlenique responding to our call to invest in resilience in such an innovative way."