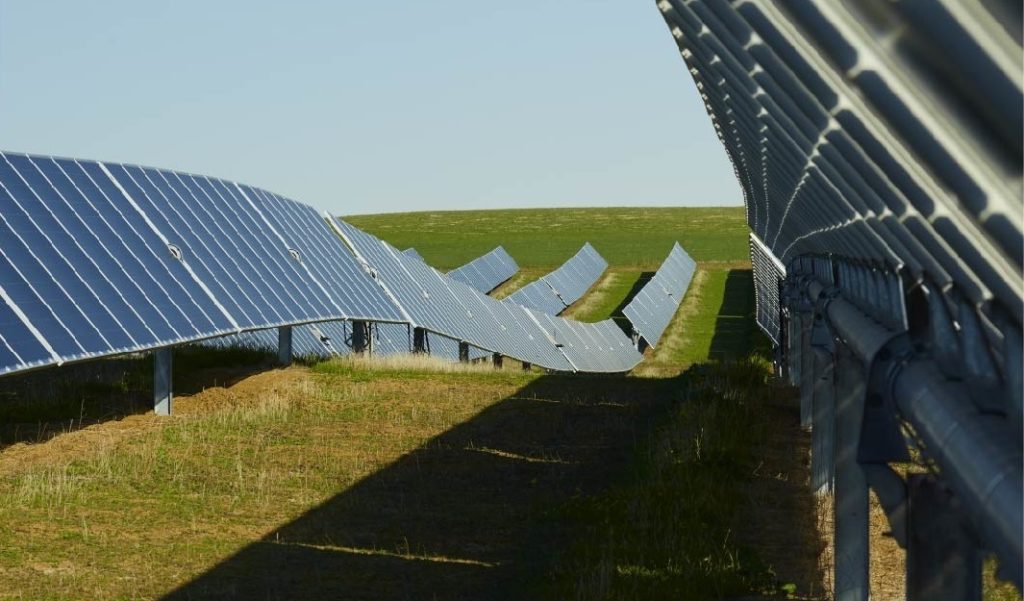 Nextracker has unveiled a new terrain-following tracker designed to expand the addressable market of solar projects on sites with sloped and uneven land.
The California-headquartered manufacturer said its single-axis NX Horizon-XTR helps developers affordably build on sites that were previously cost-prohibitive.
As it targets solar developers that are increasingly working on projects with hilly terrain, Nextracker said the technology does not require installation along a single plane but can follow natural contours, reducing grading and lowering steel costs as a result.
Having been exclusively available to engineering, procurement and construction firm SOLV Energy – which pushed Nextracker to develop a terrain-following solution more than three years ago – the tracker is now being rolled out globally.
"As the world races to meet clean energy goals, NX Horizon-XTR opens a new frontier for solar developers," said Nextracker CEO and founder Dan Shugar.
The technology has already been used on more than 3GW of projects.
SOLV Energy VP of engineering Donny Gallagher said the tracker has allowed his company to win more projects by making it more competitive in bids. "NX Horizon-XTR's ability to follow terrain can significantly reduce earthwork, allowing these otherwise-infeasible sites to become economically and environmentally viable solar projects."
It was announced last month that Nextracker will be be spun out from parent company Flex after it secured a US$500 million equity sale, valuing the manufacturer at around US$3 billion.