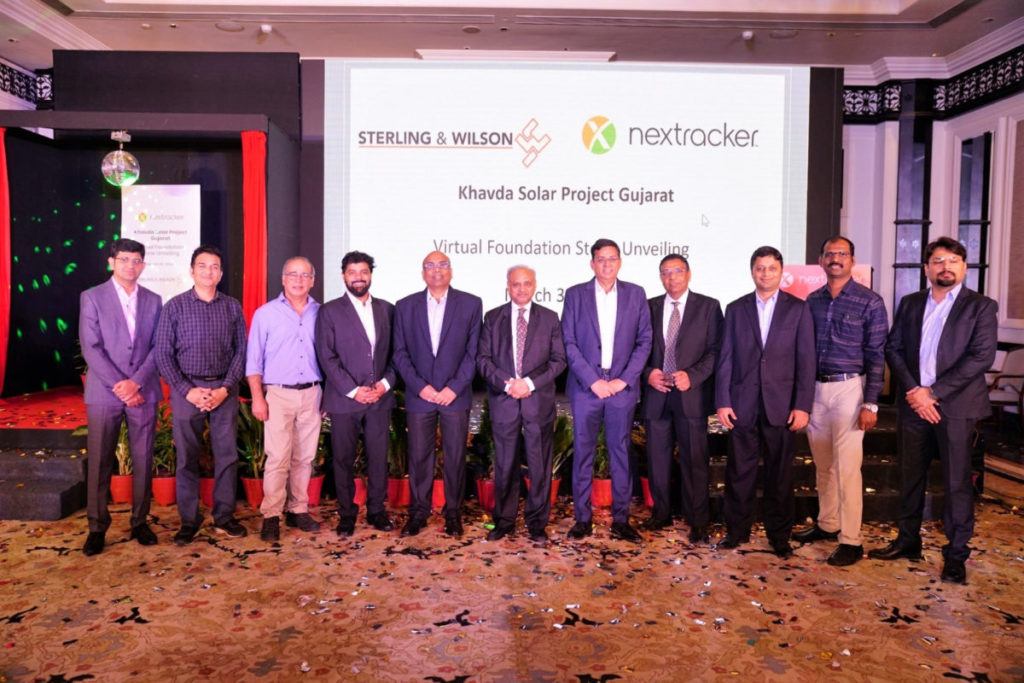 Solar tracker supplier Nextracker has signed a deal with EPC contractor Sterling and Wilson to supply trackers to a 1.2GW solar PV project in India.
The Khavda renewable energy park project, in the state of Gujarat, is run by state utility-owned renewables developer NTPC Renewable Energy. Nextracker will supply 1,225MW worth of its bifacial trackers to the project, which Sterling and Wilson will install and operate.
The project is planned to be operational in the first half of 2024 and will be made using locally-produced steel in its components. Nextracker already has an Indian manufacturing base, which it said it will utilise for 75% of the components it supplies to the project.
Amit Jain, global CEO of Sterling and Wilson Renewable Energy Group, said: "Nextracker has been a great partner for us in India and in the global markets we serve, and we are glad to associate with them for this project. Together, we aim to deliver a landmark project and contribute to India's renewable energy targets."
India has plans to install 280GW of solar PV by 2030, a target which analysts from Bridge to India have said could be hampered by ongoing module supply issues as the country tries to lessen its dependence on Chinese imports.
Gujarat, the state where the Khavda renewable energy park is located, is the second largest state for solar PV in India at the moment, with a total combined operational and planned capacity of over 14GW.
Nextracker signed a multi-year agreement earlier this week to supply Strata Clean Energy with 810MW worth of trackers.
The company recently raised US$638 million through its initial public offering (IPO). Tracker technology is developing and becoming increasingly important in the solar ecosystem, as asset owners and developers seek to maximise their efficiency and energy output, and Nextracker claims that it had shipped 70GW worth of capacity worldwide as of September last year.