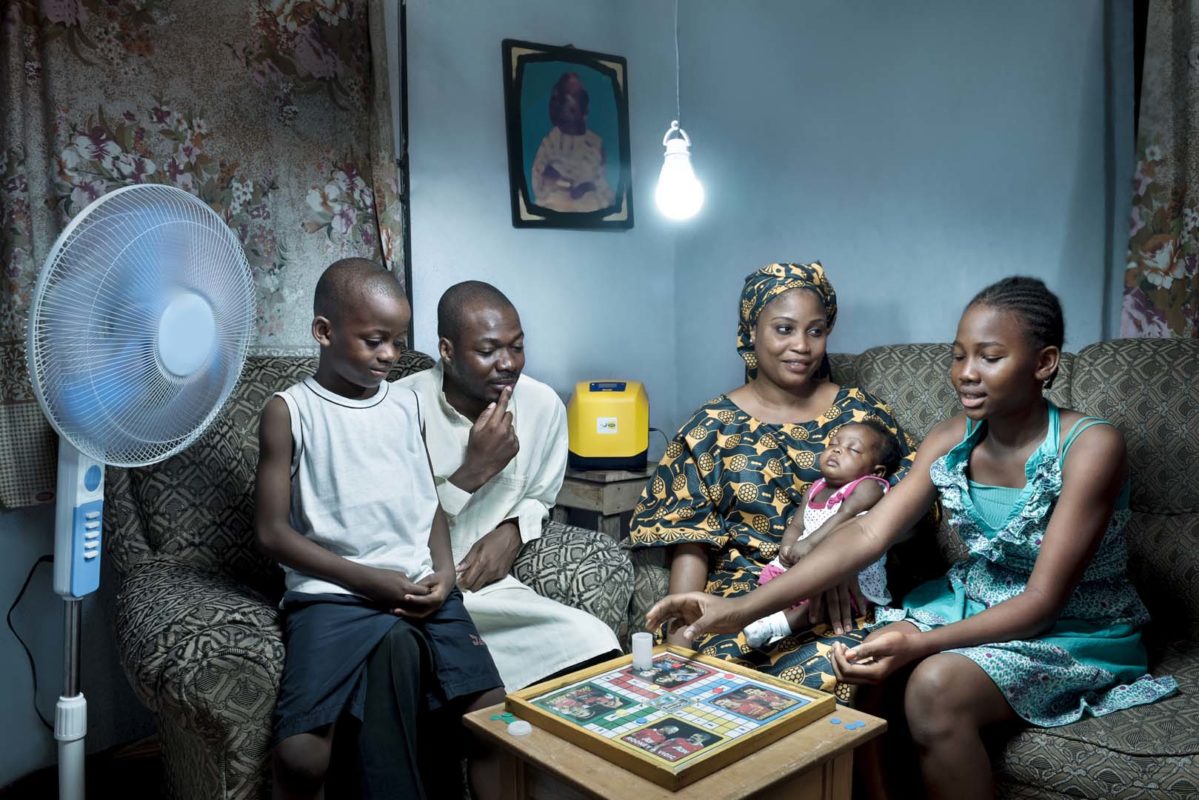 Off-grid solar specialist Nova-Lumos has received a £150,000 (US$219,000) grant from the SolarNigera Programme (SNP), an initiative of the UK's Department for International Development (DfID) implemented by Adam Smith International, to help accelerate its operations in northern Nigeria.
Nova-Lumos provides residential solar systems under a pay-as-you-go (PAYG) model. This allows consumers to use mobile payments and transfer cash via text messaging to pay for power in advance. This alleviates a major hurdle for solar firms in Africa, which is the high upfront cost of PV systems.
The firm is in partnership with MTN, Nigeria's largest telecommunications provider, which will help the service expand across Nigeria, claims Nova-Lumos.
Speaking to PV Tech at the Solar and Off-grid Renewables West Africa conference in Accra, Ghana, Ron Margalit, principal, impact financing atNova-Lumos, said the firm decided 80W was the best-suited system size, which is on the larger side of most off-grid products. Customers can use their existing airtime balance with MTN to buy electricity from Nova-Lumos.
Consumers can pay for three days, one week, or one, three and six months and the solar systems only operate on the days for which electricity has been purchased, which also gives a greater level of security for the panels.
Margalit added: "There is definitely a need for some more risk-orientated financiers, whether it would be DFIs or multilateral development banks or impact funders to come and take the initial risk of financing. The biggest challenge of this sector would be eventually how to [get] commercial oriented and institutional investor funders."
The SolarNigeria grant complements the recent $15 million financing that Nova-Lumos secured from the US Overseas Private Investment Corporation (OPIC), to fund the deployment of over 75,000 systems across Nigeria this year.
Currently, 90 million Nigerians live without connection to the grid and the country has just 3GW installed power capacity to cater for 170 million residents.
Last week PV Tech reported that a lack of communication around ownership had led to a significant number of failures of solar-based products in Nigeria such as street lamps.
PV Tech also recently visited a school in Ghana that is benefitting from solar energy and low power computers.