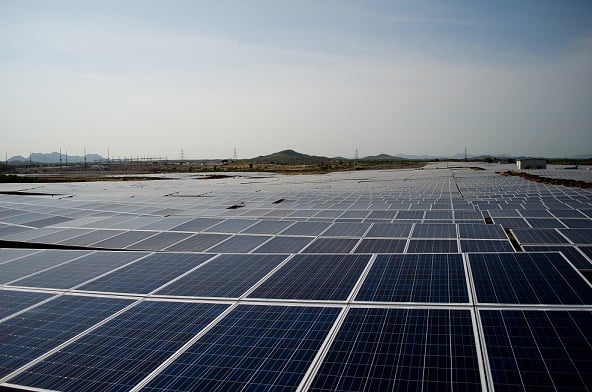 India's largest utility NTPC has invited bids for a single solar PV project of 250MW capacity to be set up at the Kadapa Solar Park in Andhra Pradesh under open category.
The deadline for bid submissions is 7 December this year. The tender comes under the National Solar Mission (NSM) Phase II, Batch II, Tranch I.
NTPC aims to build 10GW of solar in India under its own steam, but consultancy firm Bridge to India recently said that NTPC is struggling to find off-takers for this capacity in an environment dominated by private sector firms that can bid low and very aggressively.
This week Climate Bonds Initiative hailed NTPC's INR20 billion (US$299 million) Green Bond as a model that should be replicated across fossil fuel firms across the world.
NHPC 50MW
In other news, Indian state-run power firm National Hydroelectric Power Corporation (NHPC) has issued a tender for EPC services to develop a 50MW grid-connected solar PV project located at Theni and Dindigul Districts in the State of Tamil Nadu along with O&M services for 10 years.
The project is to be completed within nine months of the contract award. The deadline for bid submission is 24 November this year.
In June NHPC announced plans to set up a 600MW floating solar PV project at the Koyna hydroelectric project in the Satara district of Maharashtra. The PV project will be combined with pumped hydro storage.