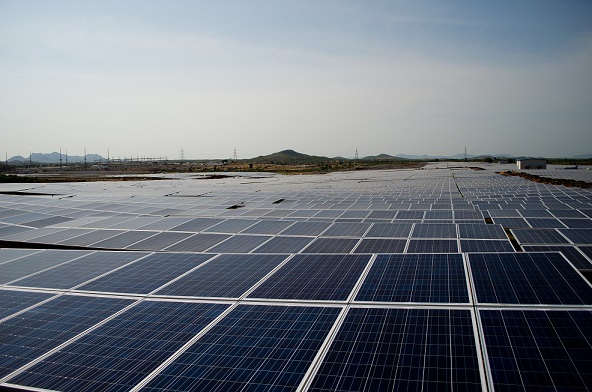 Indian state-run utility NTPC has issued a tender for EPC services on 1GW of grid-connected PV projects under the Central Public Sector Undertaking (CPSU) program, Phase-II Tranche-I, which mandates the use of locally sourced PV equipment.
The minimum capacity for bidding is 50MW, with a single bidder able to bid for a maximum capacity of 300MW. The projects can be located anywhere in India.
The scope of work includes design, engineering, manufacturing, supply, packing, and forwarding, transportation, unloading, storage, installation, and commissioning of the solar projects on a turnkey basis. O&M services must also be provided for three years.
The bid submission deadline is 15 July 2019.
The 12GW CPSU programme, aimed at public bodies across healthcare, transport and government, for example, is the central government's latest attempt to spur local PV manufacturing in India. It comes after its original Domestic Content Requirement (DCR) was ruled out by the World Trade Organisation and its manufacturing-linked PV tenders failed to draw major interest despite multiple tender reworks.
Solar Energy Corporation of India (SECI) has already issued a 2GW tender under the CPSU programme back in March.