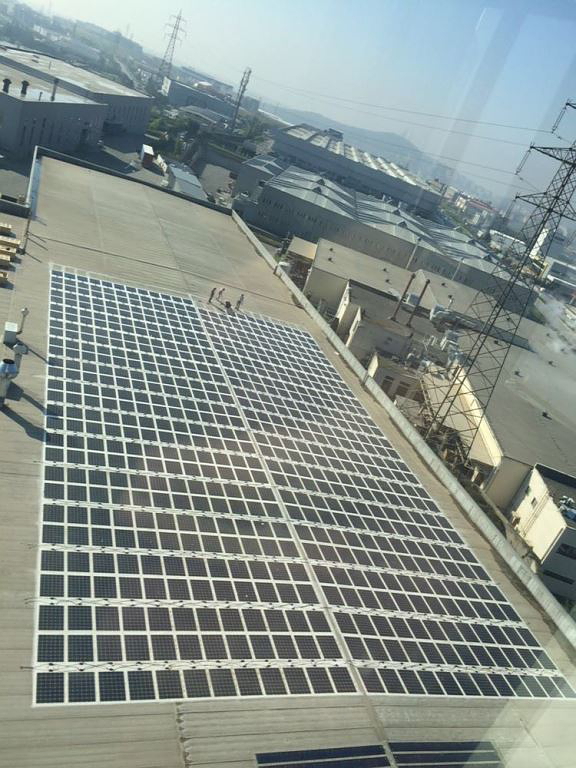 Specialist German-based PV module manufacturer Solarion is expanding its c-Si-glass-foil module production to meet parent company's – OC3 AG – pipeline of commercial and industrial rooftop projects in Turkey.
OC3 said that it had concluded around 20MW of planned industrial rooftop projects in Turkey through its parent company NGIM Holding, a leading in roofing materials firm based in Istanbul, Turkey. The company noted that it had recently received market entrance permission from the Turkish Ministry of Economics, after a lengthy period of government inspections.
Solarion's BAPV solar module is a c-Si-glass-foil module with a front side mounted junction box and is bonded by hot air welding onto PVC, EVA and TPO roofing membranes.
Module production at Solarion's Leipzig, Germany plant, which houses a 60MW fully-automated assembly line, is to expand capacity to 100MW per annum on the back of demand for commercial and industrial PV applications in Turkey.