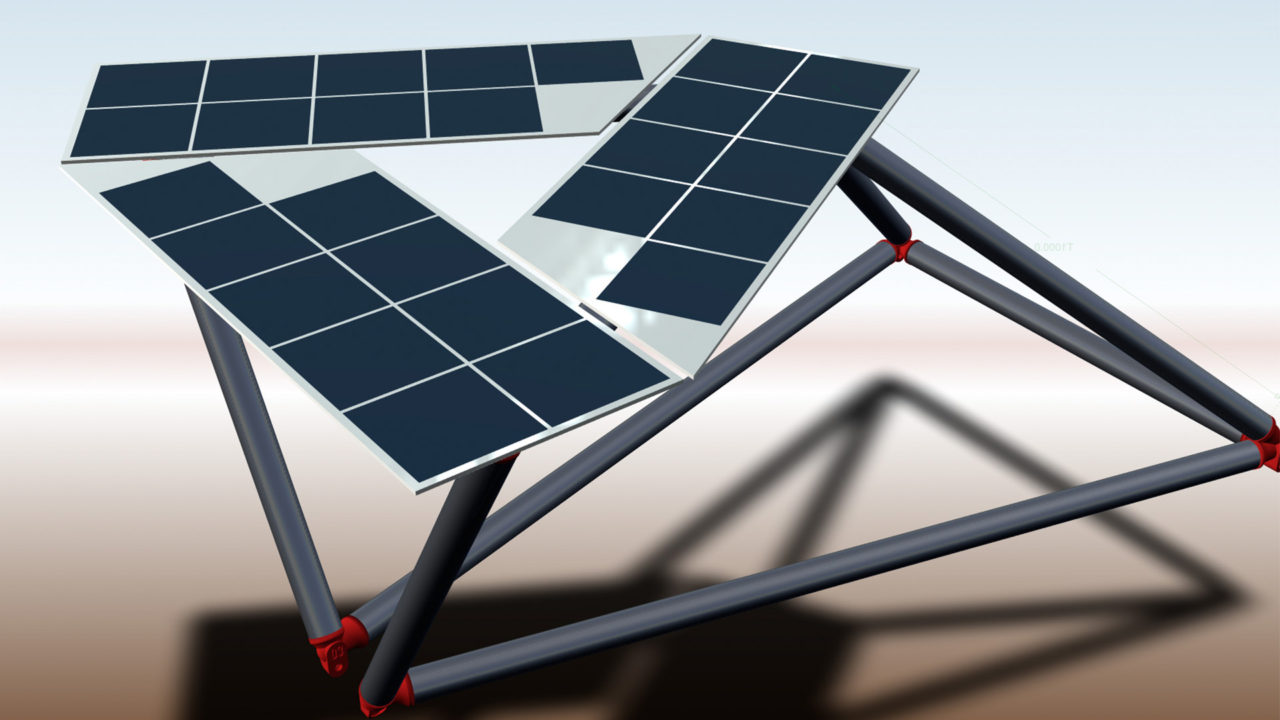 OPES Solutions a supplier of off-grid solar modules for grid independent power supply, has developed an ultra-light solar module together with the Fraunhofer Center for Silicon Photovoltaics CSP. The new ultra-light solar module reduces module weight by two thirds when compared to conventional crystalline modules.
Problem
Integrated solar application modules and the ability to offer customization services for individual solar needs have been limited as large manufacturers with high degree of automation cannot serve this segment, while small-scale manufacturers often lack the engineering know-how about innovative modules, investment and quality controls.
Solution
The module backside is made of polyethylene terephthalate (PET) on which mono or polycrystalline solar cells are laminated is the key to the weight reduction. The tried-and-tested material is also used for rotor blades in the wind industry as well as in shipbuilding and automotive engineering and is particularly cost-effective due to its high production volumes. Compared to alternative lightweight substrates such as fiberglass or PCB, the PET material used by OPES Solutions is even lighter. Since it is easy to process and has similar coefficients of heat and expansion as solar cells, O-LitePlus modules are also particularly durable
Applications
Due to the possibility of producing curved modules and their low weight, O-Lite Plus modules are particularly suitable for weight-sensitive areas of application such as vehicles, boats and small devices, which also place high demands on durability.
Platform
The company develops and manufactures certified modules with outputs from 0.9 to 270 watts, which are distinguished by flexible design, high durability and an attractive price/performance ratio. The company has had its off-grid solar modules with outputs of 0.9 watts and above with mono- and polycrystalline solar cells certified by TÜV Nord in accordance with the IEC 61215 and 61730 standards. Especially for solar home system providers, the use of IEC 61215-tested modules facilitates quality certification for the World Bank's Lighting Global platform. The research and development partners of OPES Solutions include the Fraunhofer Center for Silicon Photovoltaics. Product development and support are based in Germany, production is located in Changzhou, China.
Availability
Currently available.