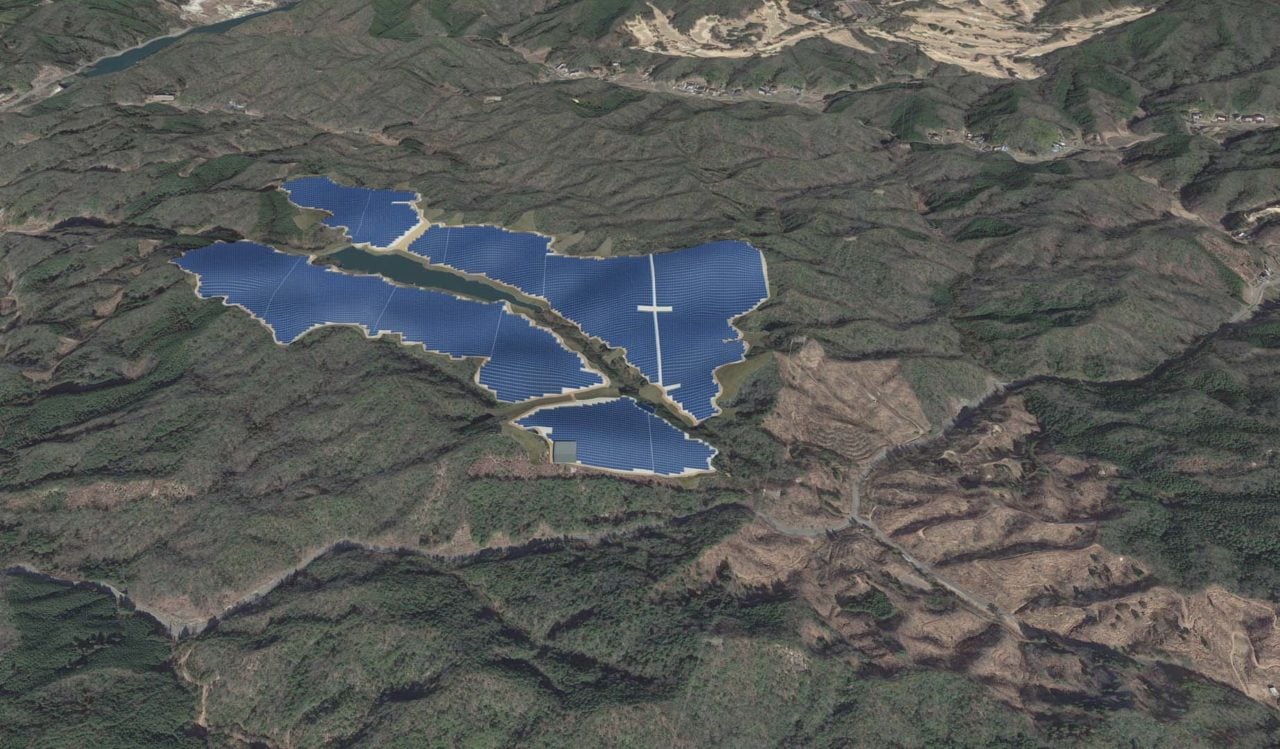 Pacifico Energy has started construction on a 62MW PV project in Toyota, Aichi, Japan. The installation will be developed on mountain land, with operations slated to start in December 2019.
Once commissioned, the project will generate approximately 74 million kWh of electricity annually, leading to an annual reduction of approximately 40,000 tonnes of CO2 emissions.
Chubu Electric Power will purchase all electricity generated by the plant, while Chiyoda Corporation will be providing EPC (engineering, procurement and construction) services.
Pacifico Energy has already completed construction of two solar power plants in Okayama, along with a PV installation in Furukawa, Miyagi. Together, these PV projects represent a total generation capacity of 130MW and are all now in commercial operation.
With construction on the 62MW PV project underway, Pacifico Energy is now currently constructing over 450MW of solar power plants, including a 96MW solar power generation plant in Miyazaki, a 257MW solar power generation plant in Okayama and a 42MW solar power generation plant in Fukushima.
The Toyota Mega Solar Power Plant marks the third project for Pacifico Energy to commence construction this year.