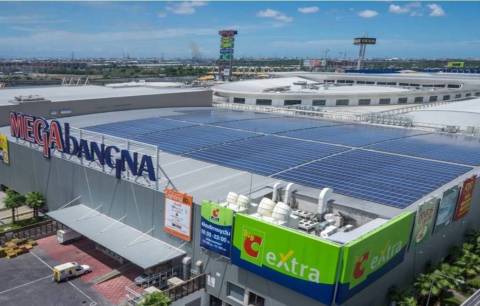 Germany-based EPC firm Phoenix Solar is to build a 10.2MW grid-connected solar PV plant in Elazig in eastern Turkey, which will be the first licensed project in the country.
Until now, to avoid increasingly expensive licensing fees, developers have opted for the sub-1MW 'un-licensed' segment, often building multiple 1MW plants in the same area for an aggregate capacity.
Phoenix, along with its Turkish partner Asunim Yenilenebilir Enerji Teknolojileri, part of Asunim Group, have now been commissioned to build the governmentally-licensed plant by Turkish conglomerate Akfen Renewable Energies. Phoenix is in charge of planning, procurement tasks and project management while Asunim will perform construction. On completion in September this year, the two firms will carry out O&M services.
The project, Turkey's largest single solar plant, will also involve cooperation with the European Bank for Reconstruction and Development (EBRD).
Asunim Turkey founder and managing director Umut Gürbüz said: "We are proud that Akfen Renewable Energies entrusted us with a major project for the second time, the project is also a further step towards the implementation of the plans of our country to increase the use of solar energy."
He also said that in spite of "extremely difficult terrain conditions", the firm has already started setting up the construction site and is confident of completing the project on schedule.
Germany-based firm Juwi Group recently announced it would develop 18 unlicensed solar plants totalling 18.6MW overall in Turkey for Koyuncu Group.