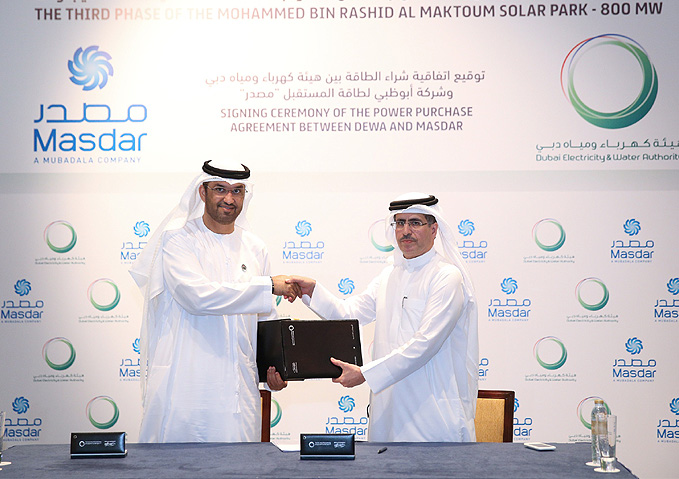 What is thought to be the world's lowest priced solar PPA has been signed for an 800MW project in Dubai.
The emirate's utility DEWA signed the contract with Abu Dhabi-based renewable energy company Masdar.
The price appears higher on paper than the winning bid in Abu Dhabi's own 350MW tender. A consortium including JinkoSolar was revealed to have won with an offer of US$0.0242/kWh. That offer includes an increased payment during the summer months.
"The 2.42 cents that has been reported as a record bid is, in fact, not an LCOE for the project. ADWEA, aiming to maximize the plant's use to generate electricity for a summer peak electricity demand, adds a 60% bonus to tariff payments during summer months," James Kurz, senior consultant at Apricum told PV Tech. "The reported tariff of 2.42 cents is a base tariff that is paid from October through May while 3.87 cents is paid from June through September. The bid on a levelized cost of energy basis was 2.94 cents, which is comparable to the DEWA results."
The Dubai PPA is for the third phase Mohammed bin Rashid Al Maktoum Solar Park. The 200MW second phase was awarded a PPA at just under six cents.
Additional reporting by Danielle Ola.