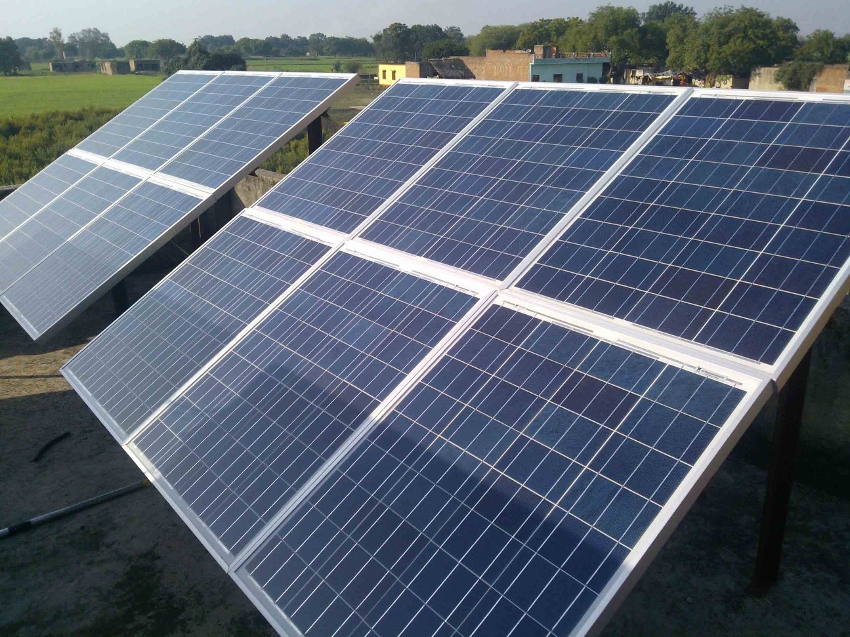 The price of Chinese module imports to India has dropped 8% over the last quarter and 29% year-on-year, according to new price indices calculated by consultancy firm Bridge to India.
The consultancy has analysed import prices for modules and inverters, as well as costs of utility-scale and rooftop EPC, by interviewing up to 10 leading project developers, EPC firms and module suppliers.
Modules
Looking specifically at multi-crystalline PV module imports from China for orders of minimum 50MW in size, Bridge to India calculated cost, insurance and freight (CIF) to India, not including any further port or inland transportation costs.
Module prices have been falling steeply due to oversupply combined with quarterly demand fluctuations in China.

Inverters
Inverter prices were shown to have fallen 21% year-on-year and 5% over the last quarter, mainly due to increasing competition and new players such as TBEA, Huawei and Sungrow entering the market.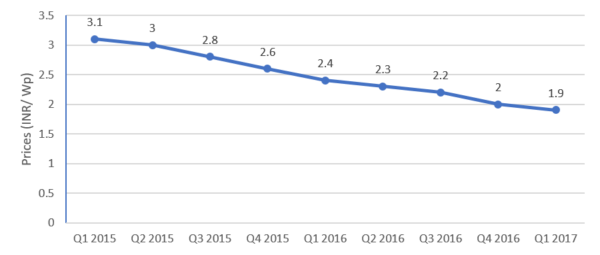 Utility-scale EPC
For utility scale solar projects of 50MW in size, EPC prices declined 22% year-on-year, and 8% over Q1 2017.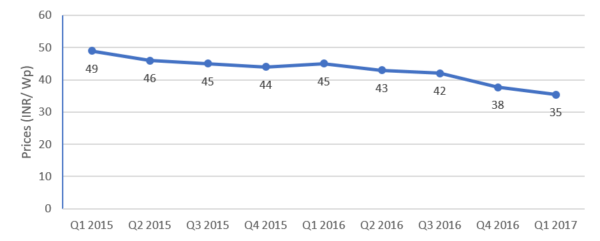 Rooftop EPC
Meanwhile, for 500kW rooftop solar projects on an industrial pre-fabricated metal structure, EPC prices have declined 21% year-on-year and 6% over the last quarter.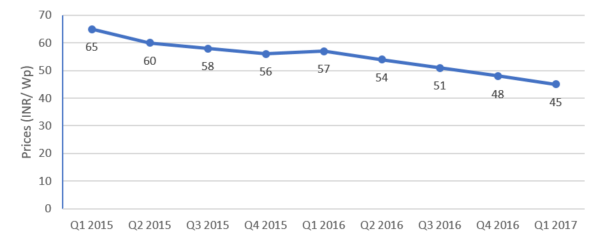 Bridge to India, associate director, consulting at Bridge to India, wrote a blog on PV Tech today discussing the new tender process paradigm in India following recent record low solar tariffs.