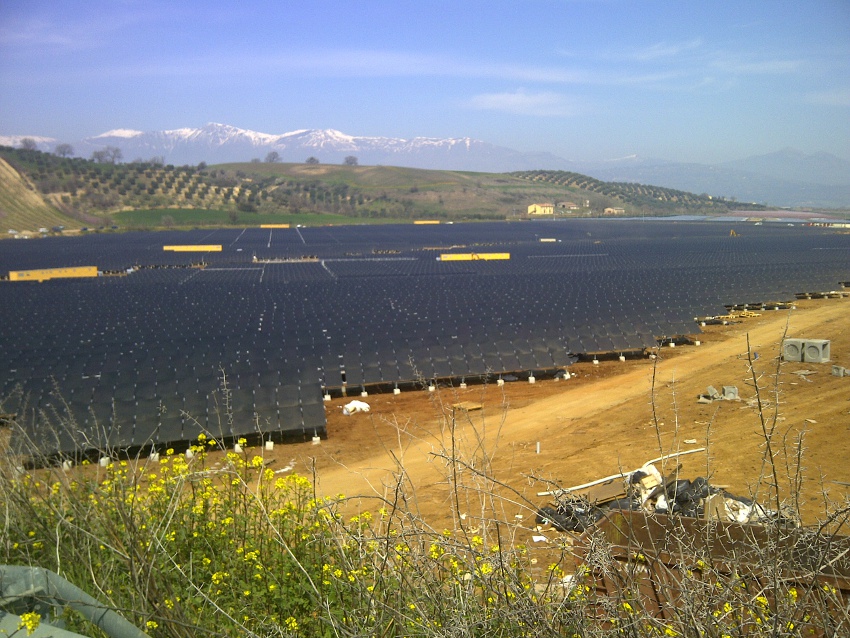 UK-based solar investment fund NextEnergy Capital (NEC) is to invest more than €150 million (US$210 million) in the Italian solar market after receiving backing from the UK subsidiary of insurance and investment giant Prudential.
NEC has announced the first close of NextPower II, a private equity fund to be used to invest in the Italian solar market to which Prudential Assurance Company has committed €150 million.
NextEnergy said it intended to consolidate the "large but highly fragmented" Italian solar market, which itself has been significantly beset by several policy changes.
In November 2014, PV Tech reported one developer's prediction that the Italian market would see a "big sell off" of PV plants to investors following those changes.
Italy has around 19GW of operational solar facilities, built predominantly between 2010 and 2012, but is markedly more fragmented than the UK market. NEC said that the top 10 players in Italian PV accounted for just 7% of the market.
Michael Bonte-Freidheim, founding partner and chief executive at NextEnergy Capital, said the new fund had been established to chase a "long-attractive opportunity" in Italy and that the company would work to secure additional investment.
"We have a strong acquisition pipeline and expect to announce our first investments shortly.
"Adding a large-scale private equity vehicle to our stable of solar activities – which already include the leading solar operating asset manager and largest LSE-listed solar energy fund – underlines NEC's status as the leader in European solar," he added.
While neither NEC nor Prudential offered any indication that this investment had been previously earmarked for UK solar projects, the closing does represent a significant amount of UK-based finance and expertise being exported overseas.
British government denies 'spooked' investor confidence reports
Investor confidence in UK renewables has continued to be a source of contention since the Conservative government enacted a reset of renewables subsidies, prompting fears that such an about-change in policy would deter would-be investors and endanger national infrastructure developments.
While the government has continually defied this to be the case, an Energy and Climate Change Select Committee report concluded that investors had been "spooked" by decisions made by the government since last May.
Last October, then Scotland energy minister Fergus Ewing told Solar Power Portal that he had been informed of "hundreds of millions of pounds" of investment being withdrawn from UK renewables as a result of the cuts.