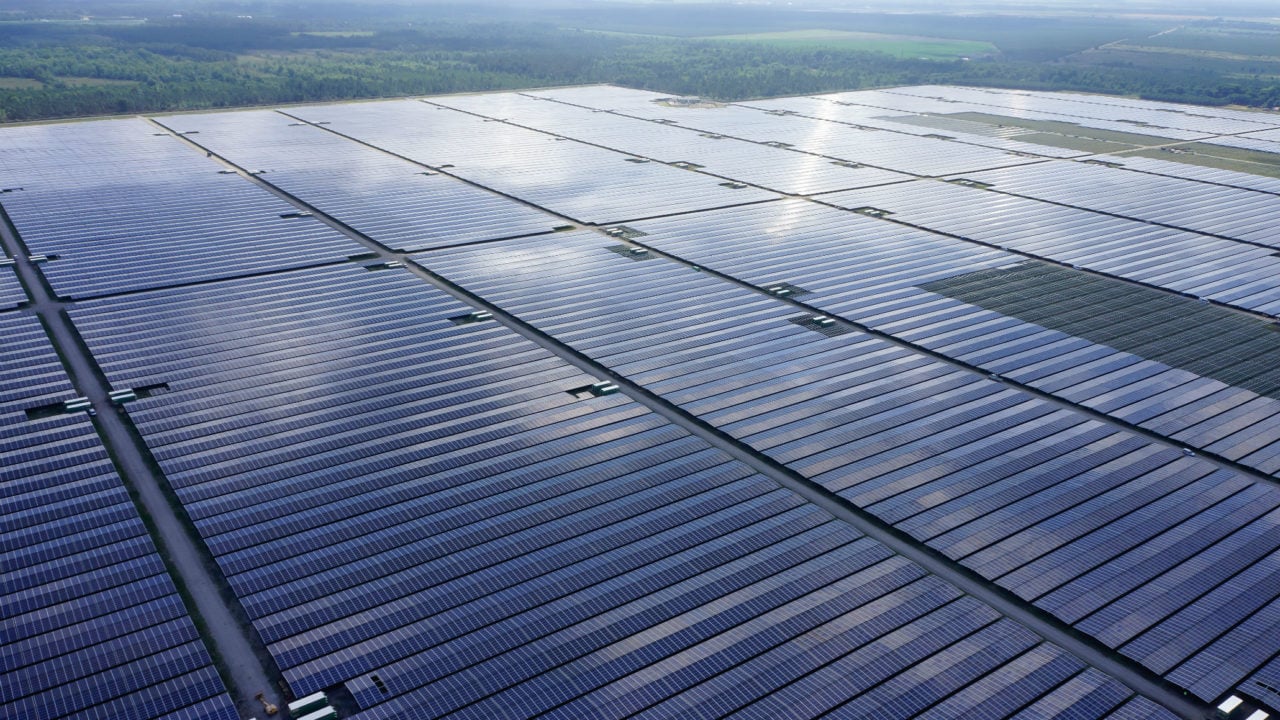 Global PV capacity is expected to increase by 13% next year, the slowest rate of growth since 2012, according to Mercom Capital's latest market forecast.
The Texas-based analyst firm has predicted 64.7GW of new installations in 2016, up from the 57.8GW it expects to be built in 2015. That 13% increase equals the 13% year-on-year growth recorded in 2012, the slowest since before 2007.
China, the US and Japan look set to reinforce their global dominance next year, accounting for almost two-thirds of total new installations, Mercom said. The US will overtake Japan as the second largest market after China.
"The largest markets in 2016 will again be China, the United States and Japan; the United States is set to overtake Japan as the second largest solar market behind China. These three countries will account for about 65% of installations next year," said Raj Prabhu, CEO of Mercom Capital.
Top markets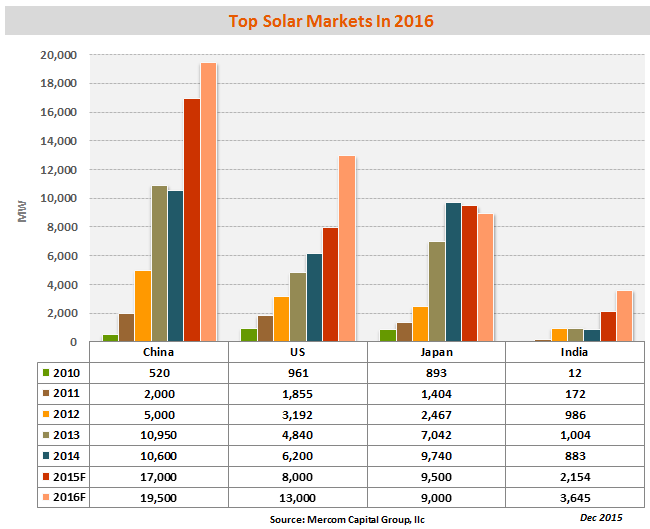 Mercom expects China to install 19.5GW in 2016. In the first three quarters of the year China completed almost 10GW 9GW of new capacity, a sizeable chunk of the 17.8GW target set for 2015.
An additional 5.3GW quota has been added to that target for parts for the country that fulfil their installation goals in 2015, for completion by June 2016, leading Mercom to predict strong ongoing demand in China next year.
The US meanwhile is expected to notch up its best year so far for solar installations, with 13GW anticipated as companies rush to complete projects ahead of the expected step-down to the investment tax credit at the end of 2016.
Japan will complete 9GW, according to Mercom, despite two feed-in tariff cuts in 2015. Further strong demand is expected due to the country's pending energy reforms.
Beyond the top three, the UK is expected to have a strong 2016 as developers seek to capitalise on the available Renewable Obligation subsidies before they expire at the end of March. Past that, Mercom said there was only uncertainty, with a final decision on proposals to drastically scale back the country's FiT still unannounced at this stage.
India, arguably the market that has attracted most interest in 2015, is expected to see 3.6GW of new capacity, up from around 2.1GW expected this year.