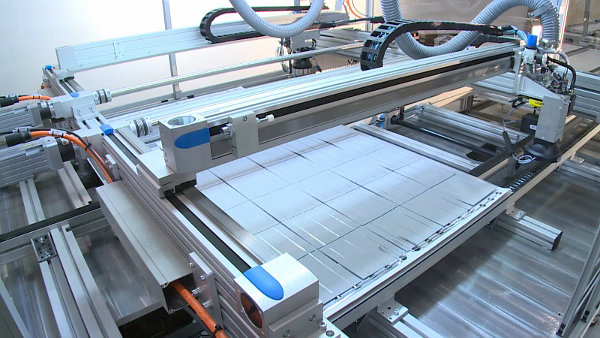 As the India PV sector prepares to scale-up to multi-GW of new module assembly capacity over the coming years, many questions remain. This theme is likely to be discussed and debated hotly at PV-Tech's forthcoming PV IndiaTech event in Delhi on 24-25 April 2019.
Leading up to the event, PV-Tech head of research and the Chair of PV IndiaTech 2019, Finlay Colville, caught up with Iñaki Legarda, the Business Director of Mondragon Assembly – one of the event's key partners.
Finlay Colville: Hello again Iñaki, thanks for your time ahead of PV IndiaTech 2019 in Delhi. It is clearly an exciting time for PV manufacturing within India, but many questions remain unanswered as to how module assembly within the country can be competitive.
Before we look at some questions that are India-specific, can you comment on what the key trends are in 2019 for module assembly, in terms of technology changes, line throughputs and capex/opex?
Iñaki Legarda: Thank you, Finlay, a real pleasure attending Indiatech. From the point of view of the module design, Mondragon Assembly is working on the development of new ECA (Electrically Conductive Adhesives) for cell joining techniques, as well as increasing the number of busbars or wires for connecting the cells. Busbar less cells is also a subject we are working on.
Glass-Back sheet and Glass-Glass modules and cut cells are also required. From the equipment point of view, for the Glass-Glass modules the lamination is a key process and for Half-cell module and many busbars or busbar less modules, then the Auto-bussing machine becomes a very important tool. The trend is to reduce CAPEX and reduce OPEX as well. Today we are working on cycle times below 30 seconds (over 200Mw) for most of the stations, so more throughput in less space reducing manual work.
FC: We continue to see many countries outside of China still pushing for new module assembly facilities, to drive local job creation and serve downstream projects. What are the key factors that these companies need to consider when looking at module assembly equipment and process flows?
IL: First of all, a good module design, bearing in mind that the technology is changing and it is going to change during the coming years, the equipment must be able to be easily upgraded later on. Another key factor is the procurement of all raw materials. A good module design and good certified raw materials shall make a powerful, reliable and cost-effective module. A good training on manufacturing, equipment and a process training will allow them to manufacture properly. We have seen manufacturers with no experience making very good modules in a very short time when knowhow and technology transfer together with training are properly done. Many of our customers start from zero and they are normally successful, nowadays.
FC: The India sector is also considering having local supply of module materials such as EVA and backsheets, and glass. Are there any key points that they need to consider in order to make this model work within India going forward?
IL: Many good companies are manufacturing high quantity and good quality modules today, they are expanding and they are profitable companies. The incentive to have local supply of module materials such as EVA, Backsheet and glass will automatically make them more active and more competitive in the country and abroad, therefore I believe it is good for India and good for the worldwide market. It would be good to see more cell manufacturing companies, Wafer & Poly manufacturing setups in India. India needs the entire value chain to be more competitive and successful and especially more R&D cooperation with other companies and Institutions.
FC: The new module capacity investments within India need to be on a par with the best-in-class module production – the right technology at the right cost. Are there still different options for module line spec, or is the industry anywhere near to converging on one single module assembly route?
IL: We believe India is slowly following the state-of-the-art technology. Mondragon Assembly is trying to promote and offer the best possible technology we are able to do also in India and we see that several companies are doing the proper things.
FC: The Chinese producers have been moving to higher economy-of-scales for their module capacities with some of the leading global module suppliers having more than 5GW of module capacity. However, it seems that even the leading module producers have this multi-GW capacity spread across different regions (for example in China) or Southeast Asian countries.
Some of the plans within India for new module facilities are only at the 2GW level. Do you think that a 2GW module assembly facility, with cells and module components produced on-site, can drive a profitable business model within India?
IL: We have many enquiries from companies that want to start or expand production in India, in our case most of them are Indian companies. We know that some of these local companies are in the process of growing up in capacity and they will continue, we have to bear in mind that some years ago it was not so much manufacturing in India and today they are all talking about expansions.
FC: And finally, what topics would you like the India PV sector to be discussing at the PV IndiaTech 2019 event?
IL: We are especially interested in technology, so I would like to get information about the trends for technology, equipment, cell technology, module technology, raw materials, test equipment, get ideas that would allow us to better understand the needs and be able to improve the equipment for the Indian companies and for the others.
FC: Thanks again Iñaki for supporting the PV-Tech events, and we look forward to seeing what your thoughts are after two days of busy networking in Delhi during the event!