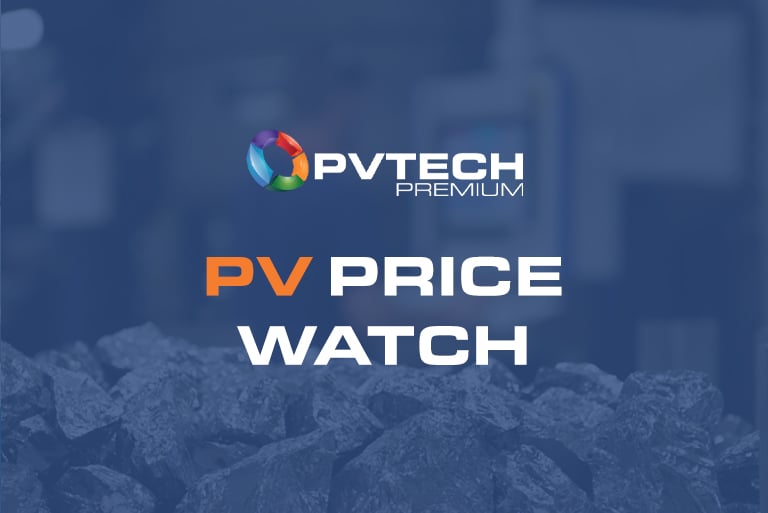 The Silicon Industry Association has reported that silicon wafer prices have continued to fall due to an oversupply of silicon.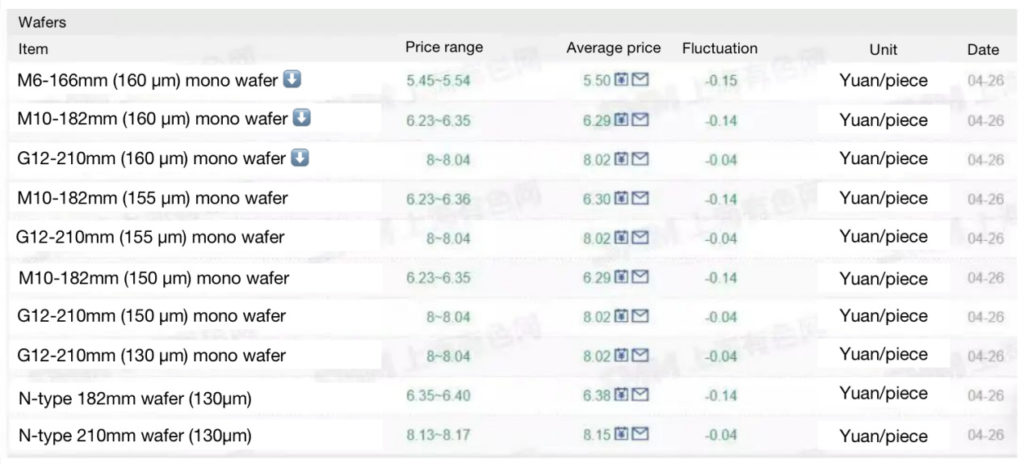 In terms of polysilicon, as of April 26th the Silicon Industry Association has revealed that the transaction price of mono recharging chips is between RMB175,000-190,000/tonne, with an average of RMB182,100/tonne (US$26,288), a decrease of 5.35% from the previous month. The transaction price of mono dense polysilicon is between RMB173,000-185,000/tonne, with an average of RMB180,700/tonne (US$26,085), a decrease of 4.89%. The transaction price of mono popcorn is between RMB170,000-181,000/tonne, with an average of RMB177,100/tonne (US$25,565), a decrease of 5.14%.
According to the SMM on April 26th, the price of silicon materials has fallen below the RMB170/kg threshold, to RMB168.29/kg (US$24.29). Mono recharging chips, mono dense poly and n-type silicon materials have all entered the RMB170 (US$24.50) range from their previous RMB180 (US$26) range, while the price of granular silicon is only RMB166/kg (US$23.96).
The SMM summary reports that the decline in polysilicon prices is due to inventory pressure and the desire to sell from a top Chinese company. It is feared that many other companies may follow suit and lower their prices.
On the demand side, the balance between supply and demand for cells is tight, and demand for modules is guaranteed. The mainstream cell prices remain at RMB1.05-1.08/W.
However, the prospect of profiting is not quite certain and pressure to purchase cells is increasing. Some integrated module manufacturers in China are trying to improve their market share by lowering prices, with certain recent bids dropping to RMB1.65/W (US$0.24).