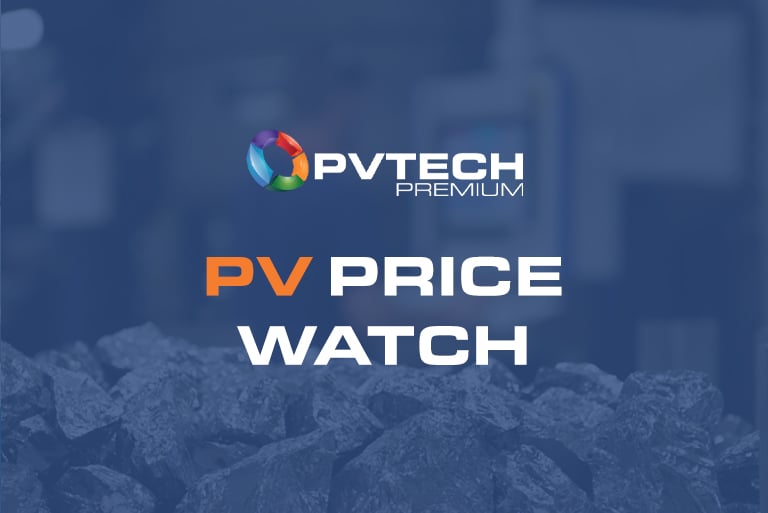 Polysilicon prices have continued their slump in the second week of January, with a week-on-week decrease of 20%, now nearing the US$20/kg mark.
As polysilicon prices have plummeted in recent weeks, they are not expected to get back to their high levels of more than US$30/kg recorded throughout 2022 but rather stabilise to US$10-15/kg for this year, according to Jenny Chase, lead solar analyst at research firm BloombergNEF.
"There's plenty of polysilicon this year. There's a lot of factories coming online and we think there's enough polysilicon out there to make 500GW of modules this year," Chase said.
BloombergNEF's forecast for this year in terms of solar deployment globally is 317GW. With prices expected to decline in 2023, this will alleviate the development of projects in markets such as Africa, which are quite price sensitive, added Chase.
Current prices of polysilicon for the week beginning 9 January are now at levels not seen since May 2021, when prices were already rising to get to highs of almost US$40/kg during August and September 2022.
With prices continuing to decline, buyers are holding off new polysilicon supply deals as they wait for further price drops, according to Chase.
"The increase of polysilicon price over the last two years was the first major increase since the great polysilicon shortage between 2004 and 2008," said Johannes Bernreuter of polysilicon research firm Bernreuter Research.
Both EnergyTrend and Shanghai Metals Market (SMM) quoted mono-grade dense polysilicon price averages at RMB130/kg (US$19.2/kg) in the second week of January. InfoLink's average is much higher at RMB168, but still continuing its downward trend as last week's price for InfoLink was at RMB190.
Polysilicon prices outside China have also suffered a 20% slump from the previous week's US$28.79/kg to today's US$22.84/kg, according to data from EnergyTrend.
Even though wafer prices have also suffered a decrease compared to the first week of January, as seen in the chart below – with the exception of SMM, which indicated a slight increase – its descent is nowhere near polysilicon's 20% drop, but rather within single digits.
This could mark "the deceleration of polysilicon price as well" in the coming week, according to Bernreuter.
Average prices for 182mm (M10) wafers range between RMB3.6-3.77, while 210mm (G12) wafers' average price ranges between RMB4.6-4.97. In both cases, SMM has the highest price average.
Meanwhile, module prices are following suit and going down too, with prices getting closer to US$0.22/W, which is what BloombergNEF is forecasting for 2023, said Chase.
EnergyTrend's average price in the second week of January for 360-375/440-450W Mono PERC modules sits at US$0.23/W, while InfoLink's price for EU 182/210mm Mono PERC modules slightly decreased to an average of US$0.24/W.
Prices are much lower than last year's peak of US$0.27/W, and if these remain at that level of US$0.22/W this could help boost even further demand in PV systems in 2023 after an already high demand in 2022, according to Bernreuter. "That makes investment in new PV systems very attractive and should have a huge demand this year," added Bernreuter.
With many companies ramping up their polysilicon capacities this year, including Daqo New Energy's 100,000MT expansion in Inner Mongolia which is expected to be completed in Q2 2023, prices are not expected to be affected in the short term but rather have a role in the second half of the year, added Bernreuter.