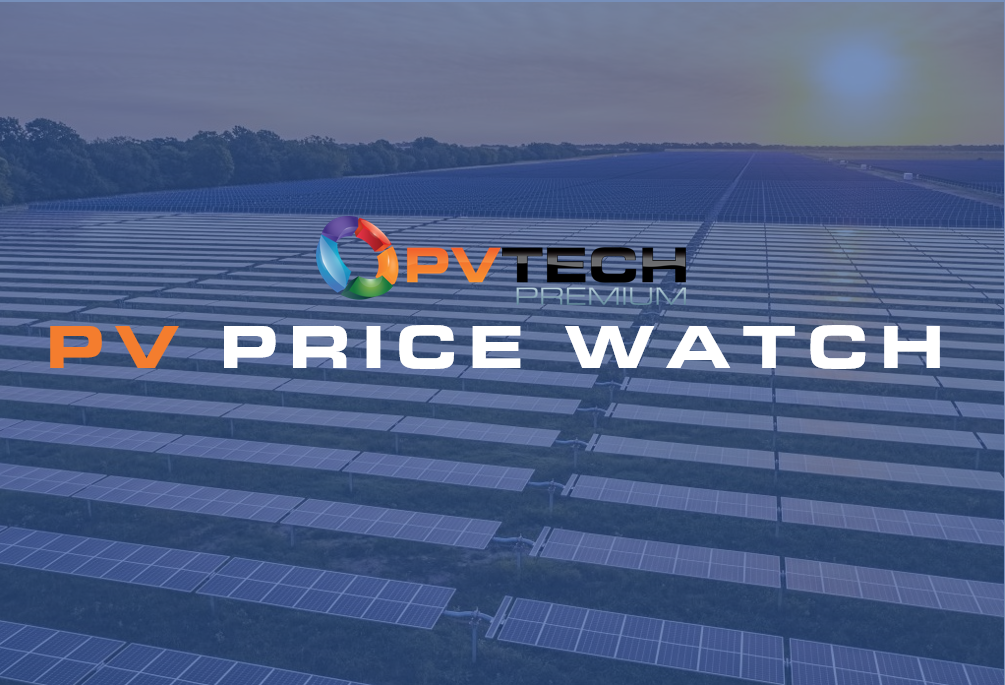 European solar power purchase agreement (PPA) prices can be expected to level off this year following a turbulent end to 2021 as the market undergoes a shift in the balance of power to the seller side.
That is according to Flemming Sørensen, vice president, Europe, at LevelTen Energy, who predicts that there won't be equally strong PPA price increases over this year as those seen in Q4, with most markets across the continent experiencing a flattening in prices towards the end of 2022.
Q4 2021 saw Europe's P25 Index – an aggregation of the lowest 25% of solar offers – jump 7.2% sequentially in response to the continent's energy crisis, with the index up 15.6% year-on-year, according to a report published earlier this month by LevelTen, which provides renewable transaction infrastructure.
While there could be some markets – potentially in the Nordic region, for example – where there might be further increases in solar PPA prices this year, "in most other markets I think we'll see more of a flattening tendency towards the end of 2022", Sørensen tells PV Tech Premium.
"Flat is my best prediction for 2022… The major increases that we've seen now I think will level off. There might be remnants of that coming into contracts that are signed in Q1, but I think then we'll see a level off."
Among the markets that experienced the highest spikes in solar PPA prices in Q4 2021 was Italy, with its P25 solar prices rising 20.9% on Q3 amid a backlog of projects looking to secure permitting and interconnection rights, while Spain's P25 solar prices – which had experienced significant declines in previous quarters – rose 11.5% in Q4, LevelTen's report revealed.
The market started 2021 with plenty of supply, with buyers having a range of options and time to make decisions on which project to select, Sørensen says. However, headwinds in the form of shipment costs and module procurement impacted developers' cost situation and their ability to deliver projects.
This was in addition to soaring wholesale energy prices, particularly in the second half of 2021, that impacted Europe's solar PPA market as developers looked to capture some of the rising wholesale market prices.
"It's impacted the ability for corporates to sign deals because the environment has been very different from what they've been used to," Sørensen says. "We are starting to see a shift in the power balance in the market, from this having been buyer's market up until a few months ago. And now the balance is shifting over to the seller side."
Despite the recent rise in prices, corporate interest in solar PPAs across Europe is said to remain high as companies look to achieve their sustainability targets and demonstrate that their actions have made new renewables capacity come online.
Although there was minimal pricing volatility in the PPA market for a few years compared to the last six months, Sørensen says corporations may now be looking to take a broader perspective on hedging, as PPAs offer a hedge against future volatility in electricity prices.
"Even though that's not necessarily a motivator to make money, it's motivated to protect your operations. And we are seeing no signs of shortage in corporate interest."
Innovative PPA contract structures
PV Tech reported last year that PPAs with more sophisticated price structures were being seen across Europe, while developer BayWa r.e. recently lauded the "innovative price mechanism" of a virtual PPA it signed for a solar project in Spain that it said benefits both itself and the offtaker during times of high electricity costs.
Historically, buyers were keen to get a PPA-contracted project online as soon as possible to support their carbon reduction goals, Sørensen says, however corporations are now more open to delaying the contract start date by up to two years, meaning the developer can capture the short-term wholesale market upside and allowing the corporate to benefit from a lower PPA price over the following ten years.
Another development is the upside-sharing model, where buyers and sellers agree to a PPA price, and if the market price settles above that, there is a share of that excess revenue between the two parties. Sørensen says that such a model helps developers get more comfortable with signing a contract because they feel that they have a chance to capture some of that excess revenue, while for buyers it might give them an understanding that they can get a slightly cheaper PPA price than if they would have not offered to share the excess revenue.
Beyond pricing, Sørensen expects to see an emergence of innovative credit structures that enable smaller and mid-sized corporates to access renewable PPAs via aggregation. "I think we'll see some of those structures come with a credit sleeving facility where an insurance company or a big bank will go in and take on the credit risk in exchange for a certain premium."
He says: "That's my expectation for 2022 that we'll see some very exciting things start to happen in that space that will grant access to more corporates to participate in the marketplace."