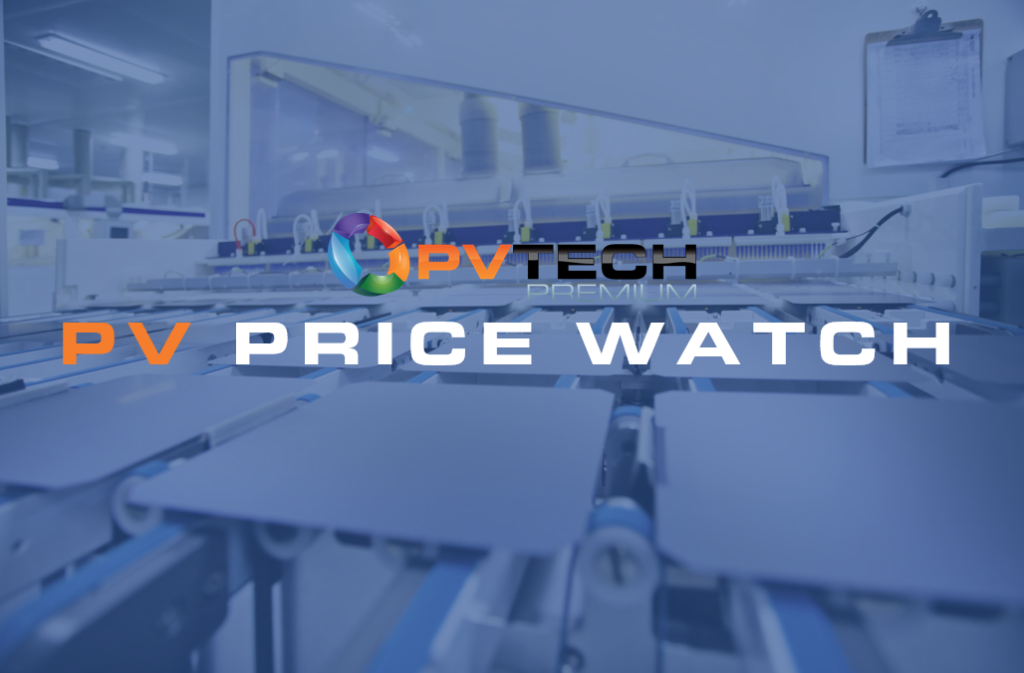 Solar wafer prices have continued rise this week, with the latest pricing indications in China contributing towards a price increases of between 10.8 – 14.4% since the start of the year.
Last week LONGi Solar increased its wafer prices by a further ~2% on the previous price update issued in late January, taking them to a four-month high. LONGi's price quote of RMB6.5/pc for 182mm wafers largely corresponds with the average price issued by PV InfoLink earlier today, which indicated a price increase to RMB6.52/kg.
As the interactive chart below indicates, wafer prices are as high now as they have been since early December 2021, the last time the solar polysilicon price began to retract after electricity pricing dual controls in China squeezed manufacturers.
Recent price hikes highlight the link between polysilicon and wafering prices, but with polysilicon pricing this week appearing stable, could there be an early indication that wafer manufacturers are beginning to flex utilisation rates once again?
Earlier this week, polysilicon provider Daqo New Energy reported that it sold slightly less polysilicon than expected in its fourth quarter, and did so at a lower than anticipated average selling price. The company noted that wafer manufacturers reduced capacity utilisation rates towards the end of the year, triggered, it said, by usual end of year seasonality but also inventory adjustments.
Speaking to analysts, chief executive Longgen Zhang revealed that in some cases those utilisation rates fell to as low as 12%. This reduction in demand caused the polysilicon ASP to fall. By the start of 2022, polysilicon prices had fallen from a peak of RMB269/kg (RMB224/kg, excluding China's 20% sales tax) to RMB230/kg (RMB191/kg, excluding tax). Daqo elected instead to shift orders into 2022 when the price was expected to recover.
And recover it has, with Daqo suggesting its ASP currently stands at US$32 – 33/kg (RMB202 – 208, somewhere between the peak polysilicon price of November 2021 and January's lull.
Daqo now expects to sell around 40,000MT of polysilicon in this quarter – equivalent to nearly half its volume sold in 2021, and up one-third of what it expects to sell this year – with pricing remaining high. The company also expects pricing to stay high throughout this year, only falling to around US$28/kg despite the influx of new polysilicon capacity coming onstream.
It's anticipated the industry will finish the year with between 750,000MT – 800,000MT of polysilicon capacity, supporting around 220GW of module manufacturing capacity. It isn't until 2023, Zhang suggested to analysts earlier this week, that more meaningful polysilicon capacity will come onstream and the price fall to pre-pandemic levels.
Additional reporting by Jonathan Tourino.