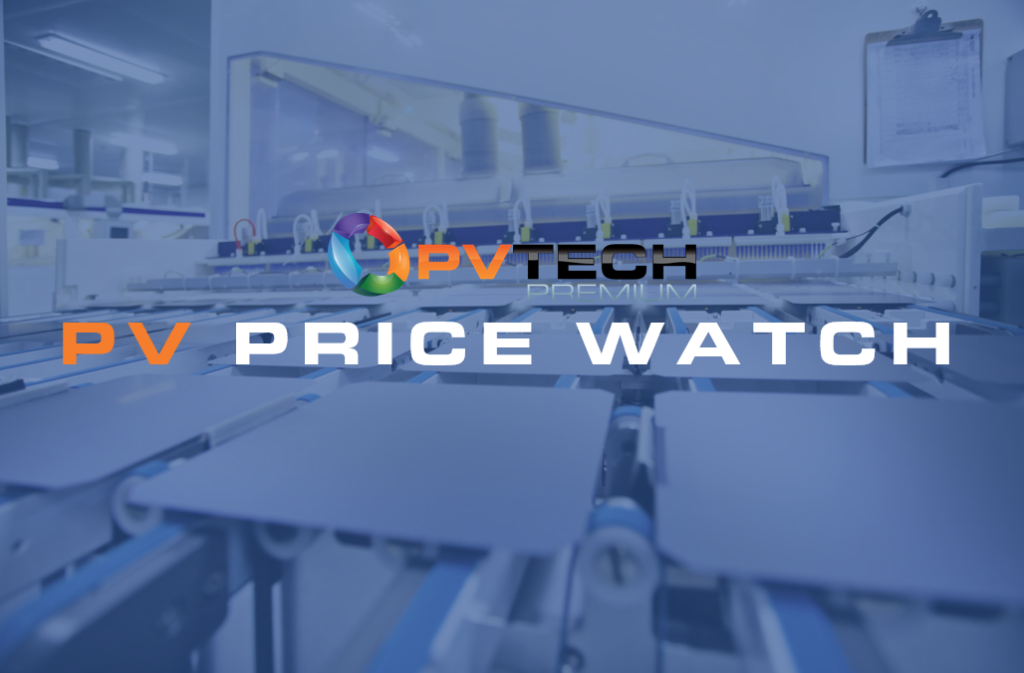 Solar wafer prices have experienced a slight increase since the middle of last week after an earthquake struck Qinghai earlier this month, disrupting production.
But while supply is expected to be hit, any impact is only expected to be short term, with factory utilisation rates set to be ramped up after the Chinese New Year.
In the middle of last week, a pricing update from China's Silicon Industry Branch of its nonferrous metals association indicated that wafer prices remained relatively flat, with only marginal increases for M6 (166mm) and M10 (182mm) wafers, while the average transaction price for G12 (210mm) wafers actually fell to around RMB7.72 (US$1.21) per piece.
These prices were largely indicative of other price estimates offered, and the below chart highlights the comparative stagnation of wafer prices in the opening weeks of January.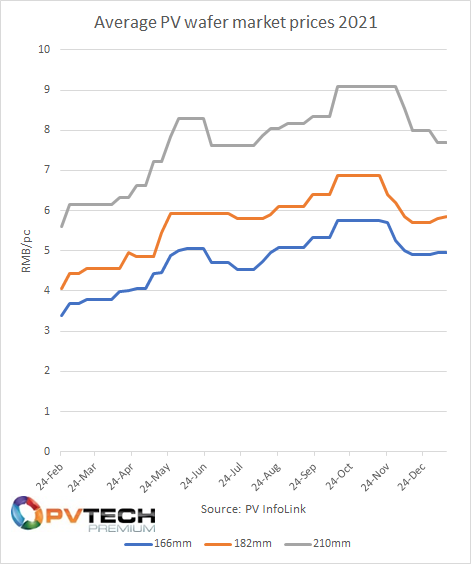 However a magnitude 6.3 earthquake that struck northern Qinghai on 7 January 2022 is understood to have disrupted wafer production at facilities owned by the likes of LONGi and Zhonghuan Semiconductor (TZS), with those two raising prices in recent days.
Industry estimates are that up to 1GW of wafer production has been disrupted, which is likely to trigger some shortage, and therefore increases in price, in the short-term.
Yesterday (16 January 2022), LONGi increase prices for its wafers by between 1.8% and 5.1 compared to prices set on 16 December 2021.
| Wafer size | 16 December 2021 price (RMB/pc) | 16 January 2022 price (RMB/pc) | % difference |
| --- | --- | --- | --- |
| 182mm | 5.85 | 6.15 | 5.1% |
| 166mm | 5.03 | 5.12 | 1.8% |
| 158.75mm | 4.83 | 4.95 | 2.5% |