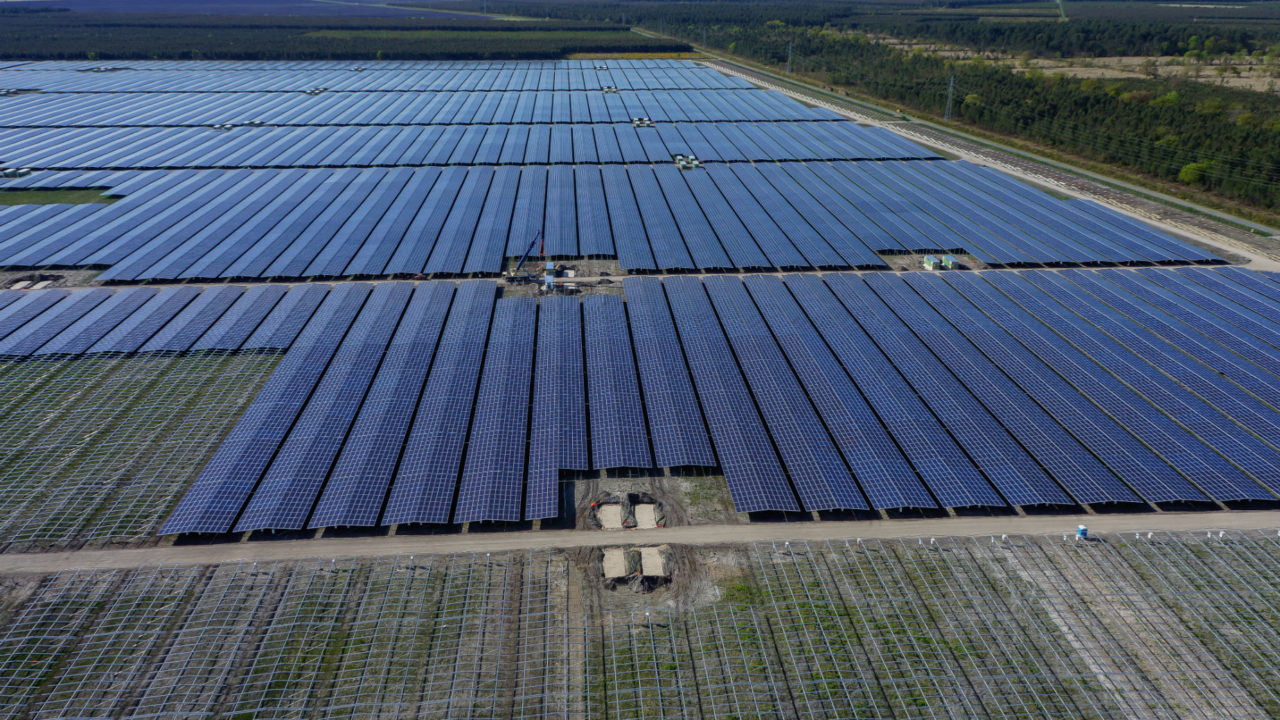 Solar has been the star of renewable developer Neoen's business so far this year, according to quarterly results posted on Tuesday.
While wind revenue fell, the French firm reported that its solar business has grown 69% in the first nine months of 2019, generating revenues of €89.8 million (US$98.9 million) up from from €53 million (US$58.4 million) reported in the same period of 2018.
Overall revenue for the company, which boasts wind, storage and PV assets in 10 different markets, came in at €184.2 million (US$202.87), a 26% increase on the year before.
Neoen's storage business is steady, growing 1%. While market conditions for sales in arbitrage activities and network services have been "supportive" thus far in 2019, they were not as favourable as the year prior, according to the firm. Wind revenue was down 1% for the first nine months of 2019.
The company is moderating the upper limit of its EBITDA expectations for the year-end from €227 million (US$250 million) to €219 million (US$241 million) due to unfavourable wind conditions in Australia and project delays.
Neoen maintains that it will be able to post EBITDA of approximately €400 million (US$440 million) in 2021 and that it will have 5GW of operations in operation or under construction by the year-end.
Neoen had 1,775MW in capacity in operation at the end of September, representing an increase of 297MW since December 2018.
More than half of Neoen's business takes place in Australia, where it is known for massive hybrid energy parks of escalating ambition. The firm now boasts 1.1GW of assets in operation down under, thanks to the commissioning of the 128MWp Numurkah PV plant in Victoria in July.
Elsewhere in the country, plans are underway to build an energy super-park in South Australia that comprises 1.2GW of wind, 600MW of solar and 800MW of battery storage capacity. It also has 100MW solar-plus-storage facility in Victoria and a 275MW wind-solar-battery-hydrogen project in South Australia in the works.
European and African activity is up from the year prior, at 41% of the business and less than 10% of Neoen's business is in the Americas.
In government auctions in August, Neoen won five ground-based PV projects totalling 43MWp from France and a 65MWp solar project due to start operations in early 2022 from Portugal.
Neoen also switched on a 51.5MWp PV plant in Jamaica in October that allegedly generates the "cheapest electrical energy ever produced" in the country.
In early September, the company sold its only biomass facility, a 14.9MW operation in central France.