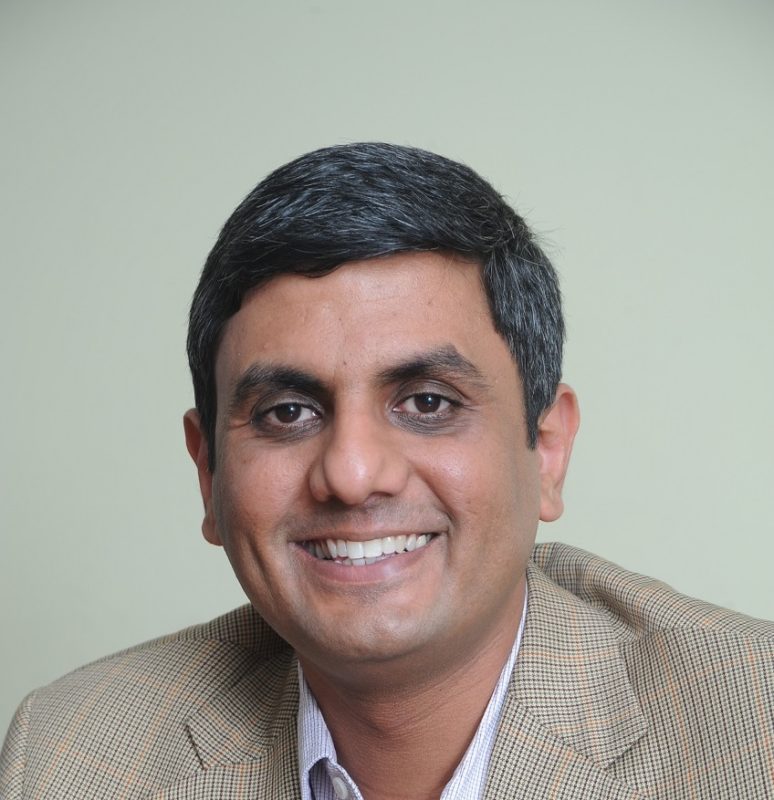 India's rooftop solar sector is set to emerge with various policy drivers coming through from central and state governments, but it remains nascent compared to the booming utility-scale market. The national target for 2022 still stands at a daunting 40GW for rooftop solar and many have questioned India's readiness to take on the various rooftop solar segments at scale. Anand Nagarajan, founder of distributed independent power producer for solar rooftops Dexler Energy, discusses the potential for this technology in India, consumer attitudes and the intricacies of an unsubsidised industrial and commercial sector.
PV Tech: What is the potential of rooftop solar in India?
Anand Nagarajan: Solar rooftop was a promising space around 18 months ago, but the government framework still had a long way to go at both state and central level. Since then some significant changes have happened; most of the large states now have a functional policy of feed-in tariffs, which were starting to be rolled out in early 2015 after promises made in 2014.
Secondly the interest of the EPC market, which traditionally would not have entertained the <1MW capacity market, peaked at that point in time and EPCs started realising there was this huge solar rooftop market potential. However, while the market is changing rapidly, there is still a capital cost barrier.
How much is the opportunity for residential PV exaggerated?
A lot of the demand is going to happen at the bottom of the pyramid with residential users adopting solar. This will be driven by having a guarantee of power coming in the high peak summers and demand seasons.
For example, in bad monsoon years, a lot of the state governments end up having to resort to load shedding and typically residential users end up becoming the first to lose power. Furthermore there are plenty of policy drivers coming in to support retail consumers going solar.
A few years ago we had a huge move for adoption of solar water heaters. Today such solar water heaters are par for the course for independent homes in India.
The economics are pretty well understood – consumers just pick up the phone, call an installer and get it done – and we expect this model coming in for smaller-scale PV systems. However, there is a little bit of technology innovation required for companies to be able to operate at a reasonably profitable level.
Meanwhile, the sales model used for industrial and commercial solar for example, cannot be relied upon for residential solar. We believe that an Uber-like model could be possible with people being able to order it on their mobile app and pay for it using an online wallet.
What are consumer attitudes like for commercial and industrial solar in India?
Commercial and industrial customers understand that solar is predominantly more competitive than grid prices in many regions of India without Feed-in-Tariffs, so there is a financial driver for them to take it up. They also understand that it is not as simple as just setting up the systems; they realise the need for maintenance to make sure they see a return on their investment in a reasonable time. Despite this high level of awareness for solar as a sustainable and responsible power purchase, there is a level of education required on how the specific economics work.
There is no subsidy support for industrial and commercial solar rooftop, but the government wants to back this sector via the Solar Energy Corporation of India (SECI), which is acting as an aggregator and advisor. In any case, the subsidy driver for solar will soon be a thing of the past. There are a lot of other incentives in India right now such as the accelerated depreciation model that allows people to depreciate up to 80% of the capital asset for the first year, which is a huge tax break.
We will increasingly start to see the cash subsidy basis reduce and the market itself will take care of a lot of the requirements.
People have been talking about this sector for the last three years, but there has been a lot more action in the last 12 months. Yet, we are still just seeing the tip of the iceberg in terms of large-scale installations coming in. Dexler Energy is itself looking at >1MW rooftop systems and we are currently working on a 5MW installation on a single premises, so there are still large-scale rooftop opportunities available.
What is the general policy landscape?
There is an overarching pro-sustainable energy policy coming out from central government, which is strongly encouraging state governments to start adopting their own support policies. Some states are starting to bring in various mandates for rooftop solar, but as of today, it is still a costly proposition for the individual customer to set up a solar system for self-consumption.
Nevertheless, Karnataka, for example, is increasing the benefits of its net metering scheme, where consumers receive credits for pumping energy back into the grid. Tamil Nadu is also mandating that any building above four stories should spare 30% of the space for PV systems. If a couple more states take this on, momentum will build across the others.
How India's rooftop sector will emerge from the booming utility-scale shadow is discussed in depth in the latest edition of PV Tech Power – page 28-30.